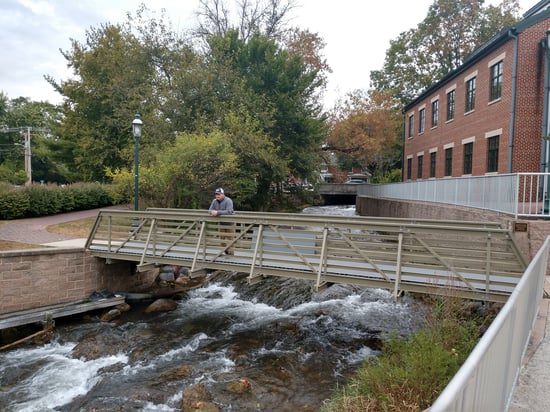 Creative Composites Group designs and manufactures fiberglass-reinforced polymer access structures, such as bridges, boardwalks, walkways, and planking. Our product line is prefabricated for quick and simple installation, and is made using corrosion-resistant materials that guarantee years of problem-free use. Our access structures are high-strength while being lightweight, featuring a higher tensile strength than structural steel while weighing 80% less.
Advantages of Using FRP for Access Structure Projects
Fiberglass-reinforced polymer (FRP) is an ideal building material for access structure projects due to several reasons. For example, FRP structures are easy to transport and install, even in remote areas, due to their lightweight nature. Even large structures can be moved and assembled easily without the need for heavy machinery. This allows for installation that doesn't damage natural surroundings and also has a low carbon footprint.
Despite its lightweight nature, FRP is a very sturdy and reliable building material. Its strength allows it to withstand decades of heavy traffic without any weakness developing in the structure. Unlike other building materials such as aluminum, steel, or wood, FRP cannot rot or corrode. It requires little to no maintenance, which contributes to significant long-term savings.
FRP is also eco-friendly as it doesn't leach any chemicals into the environment. All the structures manufactured at Creative Composites Group are pre-engineered to industry standards. We evaluate site limitations and installation techniques to minimize required installation labor. FRP can be easily engineered to meet nearly any design requirements and is produced and installed quickly.
Access Structures
Due to its many advantages, FRP composites make an excellent building material for many applications including access structures. At Creative Composites Group, we work with our customers to make any product design a reality. Our engineers create solutions tailored to the specifications of any project, and we also carry standard design options to choose from.