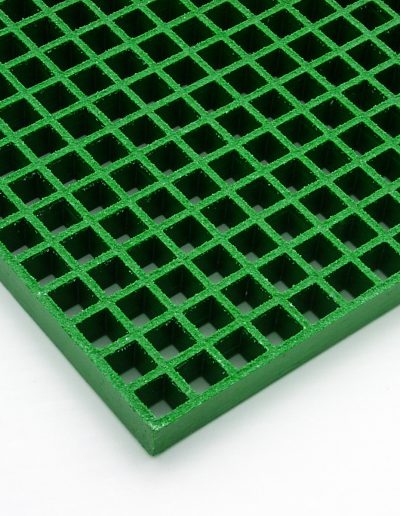 SUPERGRATE® Molded Grating
Supergrate® Molded Grating and stair tread are ideal for highly corrosive applications, is lightweight and easy to fabricate. It's bi-directional load-bearing design - load-bearing bars in two directions - makes it perfect for applications requiring large cut-outs for pipe, duct and electrical penetrations.
Applications
Walkways
Stairs
Platforms
Trenches
Catwalks
Guards for Electrical Equipment and Machinery
Ramps
Boat Docks
Supergrate Molded Grating Specs:
Thickness: 1", 1-1/2" and 2"
Grids Patterns: Square Patterns – 1-1/2" x 1-1/2" and 2" x 2"
Rectangle Pattern: 1" x 4"
Panels Sizes: Various Sizes
Antiskid Top Surfaces: Grit Top – epoxy bonded quartz aggregate
Meniscus: (half- moon cross section)
Colors: Yellow, Dark Gray, Green, and Light Gray
Resin System: Isophthalic Polyester Fire Retardant
Vinyl Ester Fire Retardant
Fire Retardant molded fiberglass grating products perform to a Class 1 Fire Rating of 25 or Less Per ASTM E-84 and are self-extinguishing per ASTM D-635.
Special resins, colors, and lengths are available.
Molded Fiberglass Grating Stair Treads
Treads are fully gritted and have double-sided yellow gritted nosing. We can supply individual threads to customers' specifications.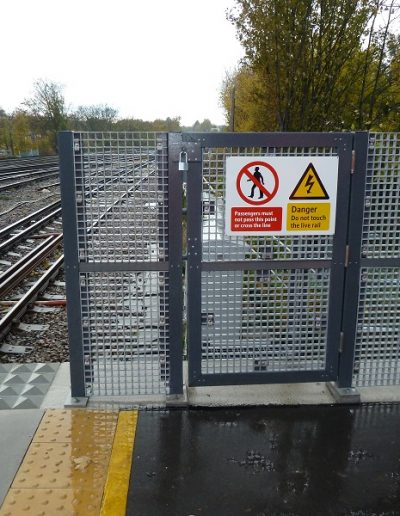 Standard panel sizes:
1-1/2" Thick x 1-1/2' x 1-1/2" Square Mesh in 22-1/2" wide x 12' long panels
1-1/2" Thick x 1-1/2' x 1-1/2" Square Mesh in 28-3/4" wide x 12' long panels
A standard line of panel hold-down clips, panel connectors, elevated grating pedestals, curb angle and other grating support systems are available. Solid-covered grating, slip resistant, flat plate and stair tread covers can be supplied to meet your needs. We can be your one point of contact for molded grating and panels.
Advantages of Molded Grating
There are many advantages to choosing molded FRP gratings over alternative grating systems, such as:
One-piece construction: The molding process allows fiberglass gratings to be fabricated as one-piece systems, which results in enhanced strength and sturdiness. Due to their bidirectional load-bearing design, molded grating systems can also handle much higher loads than other grating materials.
Enhanced durability: The high proportion of resin used in molded fiberglass grating provides excellent resistance to corrosion, UV light, impact, and other environmental and mechanical stresses. These qualities also make them easier to maintain and allow them to perform reliably for years, even in high-load applications and extreme environments.
Improved ergonomics: The higher resin concentration also makes molded fiberglass gratings more flexible, which helps reduce worker fatigue.
Reduced weight: Fiberglass grating systems are significantly lighter in weight than their concrete and steel counterparts, making them easier and, consequently, less expensive to install.
Other key characteristics of molded gratings include electromagnetic transparency and electrical and thermal resistivity.