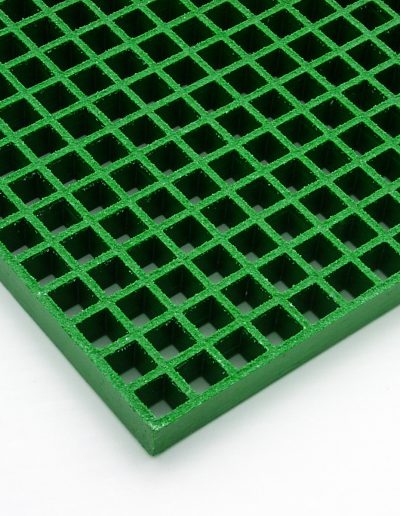 SUPERGRATE® Molded Grating
Supergrate® Molded Grating and stair tread are ideal for highly corrosive applications, is lightweight and easy to fabricate, it's bi-directional load-bearing design, load-bearing bars in two directions, makes it perfect for applications requiring large cut-outs for pipe, duct, and electrical penetrations.
Applications
Walkways
Stairs
Platforms
Trenches
Catwalks
Guards for Electrical Equipment and Machinery
Ramps
Boat Docks
Supergrate Molded Grating Offered In:
Thickness: 1", 1-1/2" and 2"
Grids Patterns: Square Patterns – 1-1/2" x 1-1/2" and 2" x 2"
Rectangle Pattern: 1" x 4"
Panels Sizes: Various Sizes
Antiskid Top Surfaces: Grit Top – epoxy bonded quartz aggregate
Meniscus: (half- moon cross section)
Colors: Yellow, Dark Gray, Green, and Light Gray
Resin System: Isophthalic Polyester Fire Retardant
Vinyl Ester Fire Retardant
Fire Retardant molded fiberglass grating products perform to a Class 1 Fire Rating of 25 or Less Per ASTM E-84 and are Self Extinguishing per ASTM D-635.
Special resins, colors, and lengths are available.
Molded Fiberglass Grating Stair Treads
Treads are fully gritted and have double-sided yellow gritted nosing
We can supply individual threads to customer's specifications.
Standard panel sizes:
1-1/2" Thick x 1-1/2' x 1-1/2" Square Mesh in 22-1/2" wide x 12' long panels
1-1/2" Thick x 1-1/2' x 1-1/2" Square Mesh in 28-3/4" wide x 12' long panels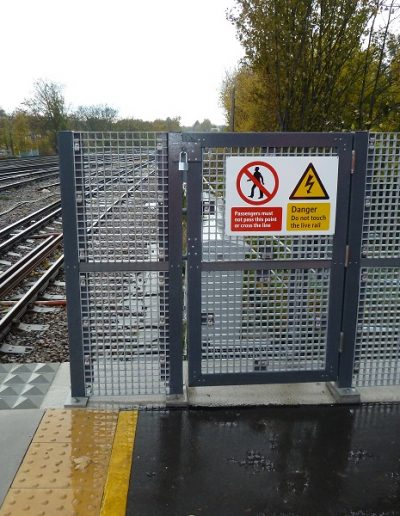 Features & Benefits
Corrosion Resistance
One-Piece Construction
Bi-directional Load Bearing
UV Resistance
Maintenance Free
Long Life
Electrical and Thermal Insulation
Lightweight
Ease of Installation
Ergonomic – flexible to help reduce worker fatigue
A standard line of panel hold-down clips, panel connectors, elevated grating pedestals, curb angle, and other grating support systems are available. Solid covered grating slip resistance flat plate and stair tread covers can be supplied to meet your needs. We can be your one point of contact for all your composite needs!