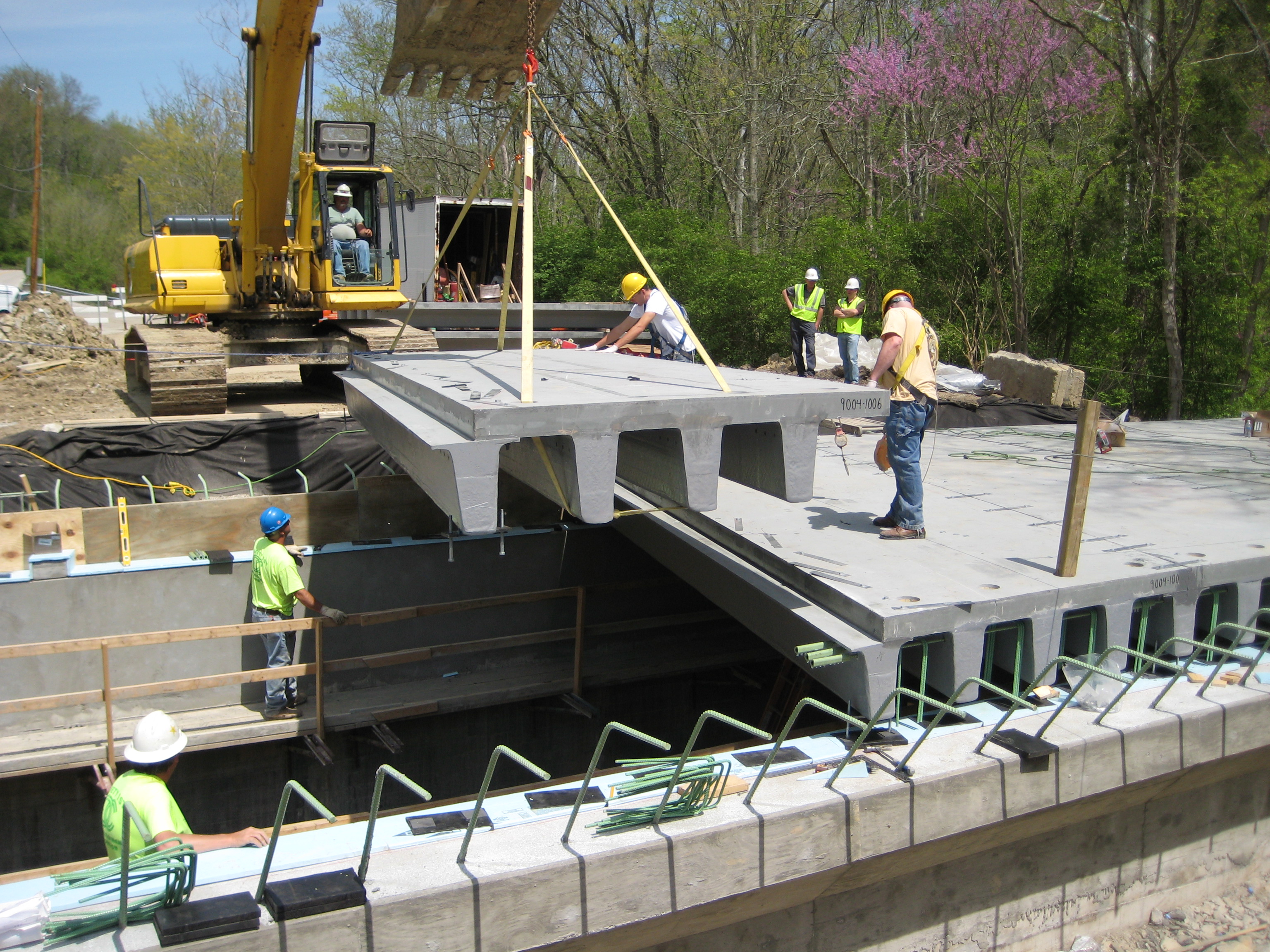 Market adoption of fiber reinforced polymer (FRP) has made great strides over the last two decades. The objective—to gain the same acceptance for FRP that currently exists in the construction industry for steel, wood and concrete—has been an interesting journey with some surprising twists and turns. One important "lesson learned," is that the market often dictates the applications FRP is used for versus a composite product's original design intent. The FRP double tee offers a concise case study. Its' evolution over the last 10-plus years from its development for Hamilton County, Ohio's Eight Mile Bridge in 2007 to its current role in rail platforms is an example of how the marketplace [owners, designers, users] often determines the value add of FRP's benefits from design flexibility, strength and light weight to corrosion resistance and longevity. READ MORE>>>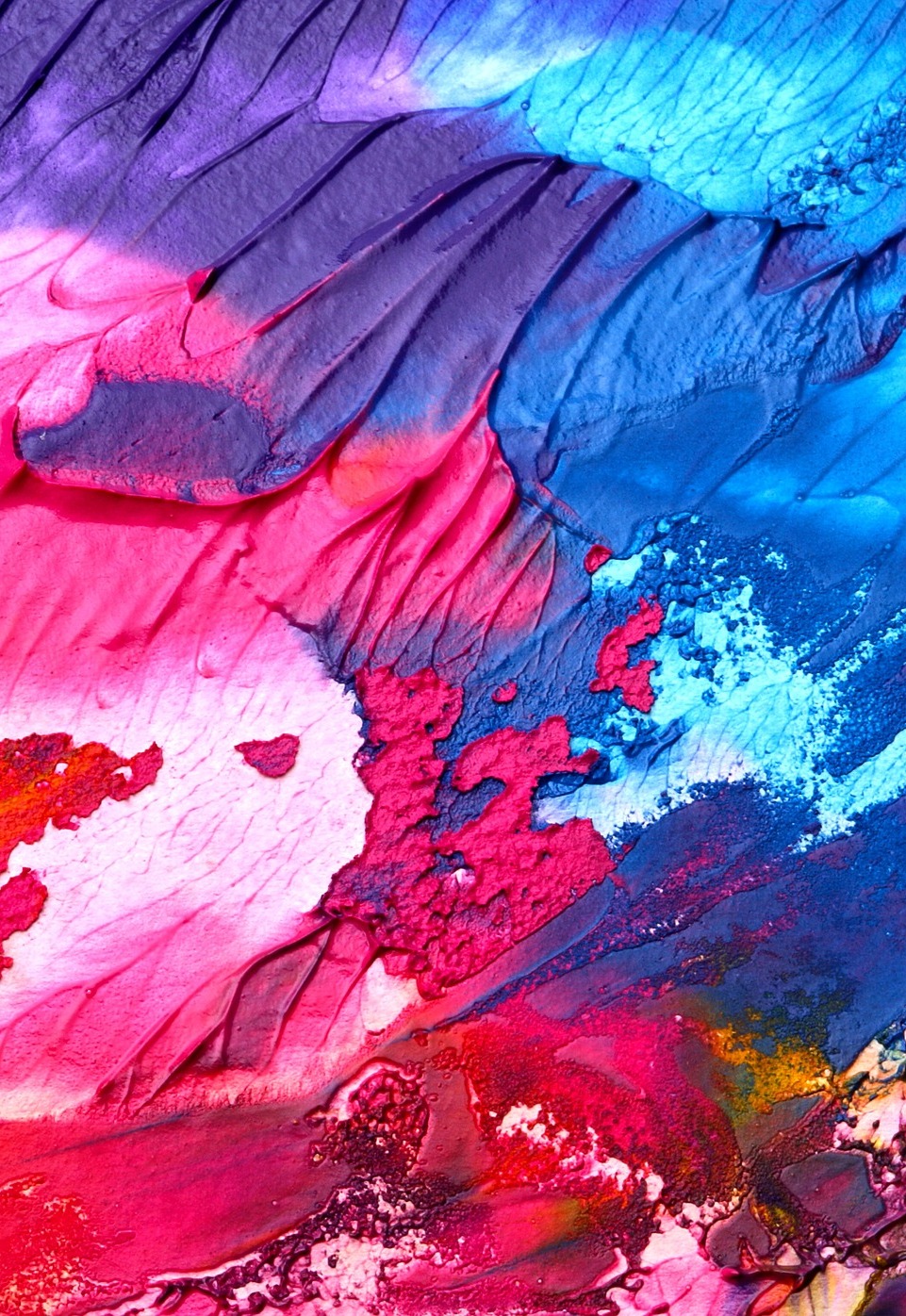 Lighter than Concrete, Strong as Steel ... and lots of colors?
It's no secret that FRP is lighter than concrete and strong as steel, but did you know it proves its mettle against metal in cosmetic applications? FRP also offers better aesthetics since it's available in a range of colors and non-slip surfaces. READ MORE HERE >>>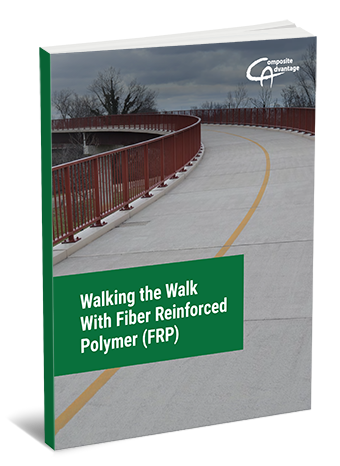 Be The First To Request Our New Pedestrian Bridge Ebook
When choosing among traditional construction materials for pedestrian bridges - wood, concrete, and/or metal, - contractors are often limited by environmental and traffic restrictions or requirements. However, thanks to advances in material manufacturing and the development of FRP, contractors now have a material option that bypasses these obstacles. FRP offers a multitude of benefits over traditional construction materials. Download our latest eBook, Walking the Walk With Fiber Reinforced Polymer (FRP), to learn more about these major benefits, and take a look at some of Composite Advantage's FiberSPAN decking case studies.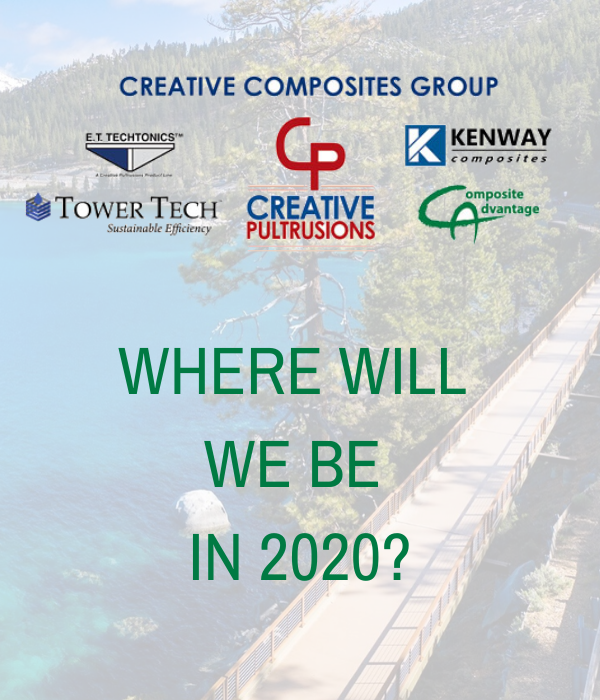 Spreading The FRP Vision: 2020 Conference Schedule
CA's vision is for FRP to gain acceptance as a construction material like steel, wood, and concrete, conferences offer great opportunities to educate and demonstrate the value of FRP. Here is a list of some of the events where the Creative Composites Group will be exhibiting. CLICK HERE >>>