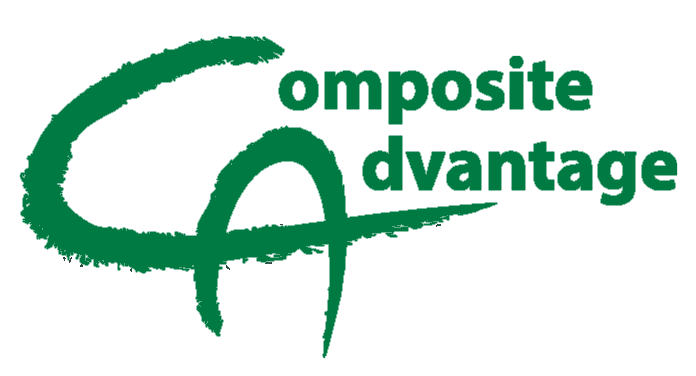 DAYTON, Ohio – (July 9, 2011)–Composite Advantage LLC (CA) introduces FiberRigg HiLoad, the newest addition to its fiber composite crane outrigger pad product line. CA developed the high capacity fiber composite pad in response to customer requirements. Typically conventional pads offer a maximum size of four feet and a load capacity of 125,000 pounds. FiberRigg HiLoad pads weigh just 12 pounds per square foot yet can support up to 600,000 pounds.
The FiberRigg HiLoad's capacity to provide crane operators with this new level of performance is based on technology that CA developed to design and build lightweight, high-strength composite mats for the oil exploration industry with its partner Canadian Mat Systems Inc. Four-inch thick pads are integrally molded with a steel frame for the best handling durability. FiberRigg HilLoad provides high bending stiffness and strength since the pad may be required to span a larger distance over soft soil. The pads deliver a solid, structural foundation with minimal deflection under very high loads on soft soil. Continuous glass fibers provide maximum strength and stiffness for enhanced safety while its polymer makeup resists chemicals and water degradation.
Efficient internal construction makes four inch thick FiberRigg HiLoad pads light weight. The 5 foot square pad weighs only 300 lb. Hooks welded to the pad's steel framing making lifting easy with light equipment or winches. The pads can be stacked for moving to alternate site locations. FiberRigg HiLoad pads can also be used as a skid for moving equipment to work sites. Pad sizes are 5, 6, 7.5, or 10 foot square.
CA is a leading manufacturer of very large fiber reinforced composite parts, up to 52 feet, for structurally demanding applications and corrosive environments. Composite Advantage has developed ground-breaking processing techniques and combined them with efficient manufacturing processes to give customers products that solve technical challenges. The advanced materials company primarily serves the infrastructure and construction industries, fabricating large, complex parts that incorporate the finishing and assembly details customers need to reduce installation costs. Composite Advantage products range from vehicle and pedestrian bridges and bridge decks, large structural walls, roofs and panels, to high performance pads and mats.
For more information visit www.compositeadvantage.com