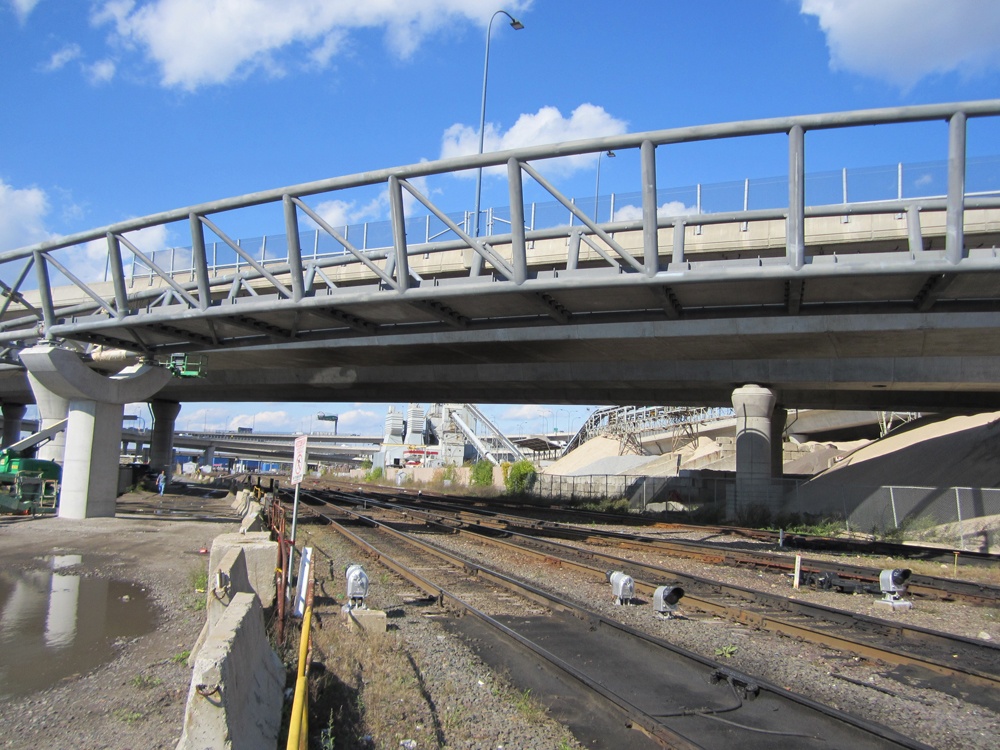 DAYTON, Ohio – (September 30, 2015) –"The use of Fiber Reinforced Polymer (FRP) composites in infrastructure is still a long road with new challenges," says Scott Reeve, vice president of Composite Advantage. The Dayton, Ohio-based manufacturer designs and fabricates very large FRP composite parts, up to 100 feet, for structurally demanding applications and corrosive environments. Its' core products include pedestrian, trail and vehicle bridge systems that have been sourced and installed throughout the United States.
"It has been 20 years since the first FRP vehicle bridge deck product was installed here in the U.S.," says Reeve. "This is a large market space with considerable potential that is yet untapped. Taking a 30,000 ft. high view of this industry gives insight into segments of the industry where FRP is experiencing growth and the reasons why. Understanding current barriers to acceptance and ways products can demonstrate advantages that customers are look for is crucial to educating different industries about its uses."
Reeve will present this topic along with the answers the topic – FRP Composites in Infrastructure – A Long Road With New Challenges – raises at CAMX 2015 in Dallas, Texas at 2:00 pm on Wednesday, October 28, 2015.
Contact Composite Advantage at 937-723-9031 or info@compositeadvantage.com.