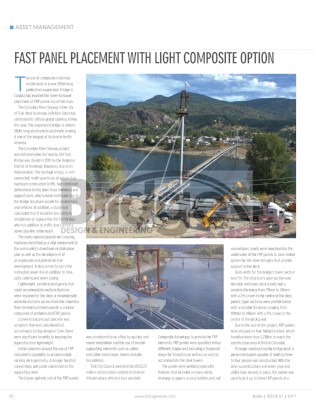 Originally published in Bridge Design & Engineering, www.bridgeweb.com | ISSUE 87 | 2017. Click the image above for article PDF.

The use of composite materials on the deck of a new 305m-long pedestrian suspension bridge in Canada has enabled the tower-to-tower placement of FRP panels in just ten days. The Columbia River Skyway in the city of Trail, West Kootenay in British Columbia
celebrated its official grand opening in May this year. The suspension bridge is almost
280m long abutment to abutment, making it one of the longest of its kind in North
America. Read more.