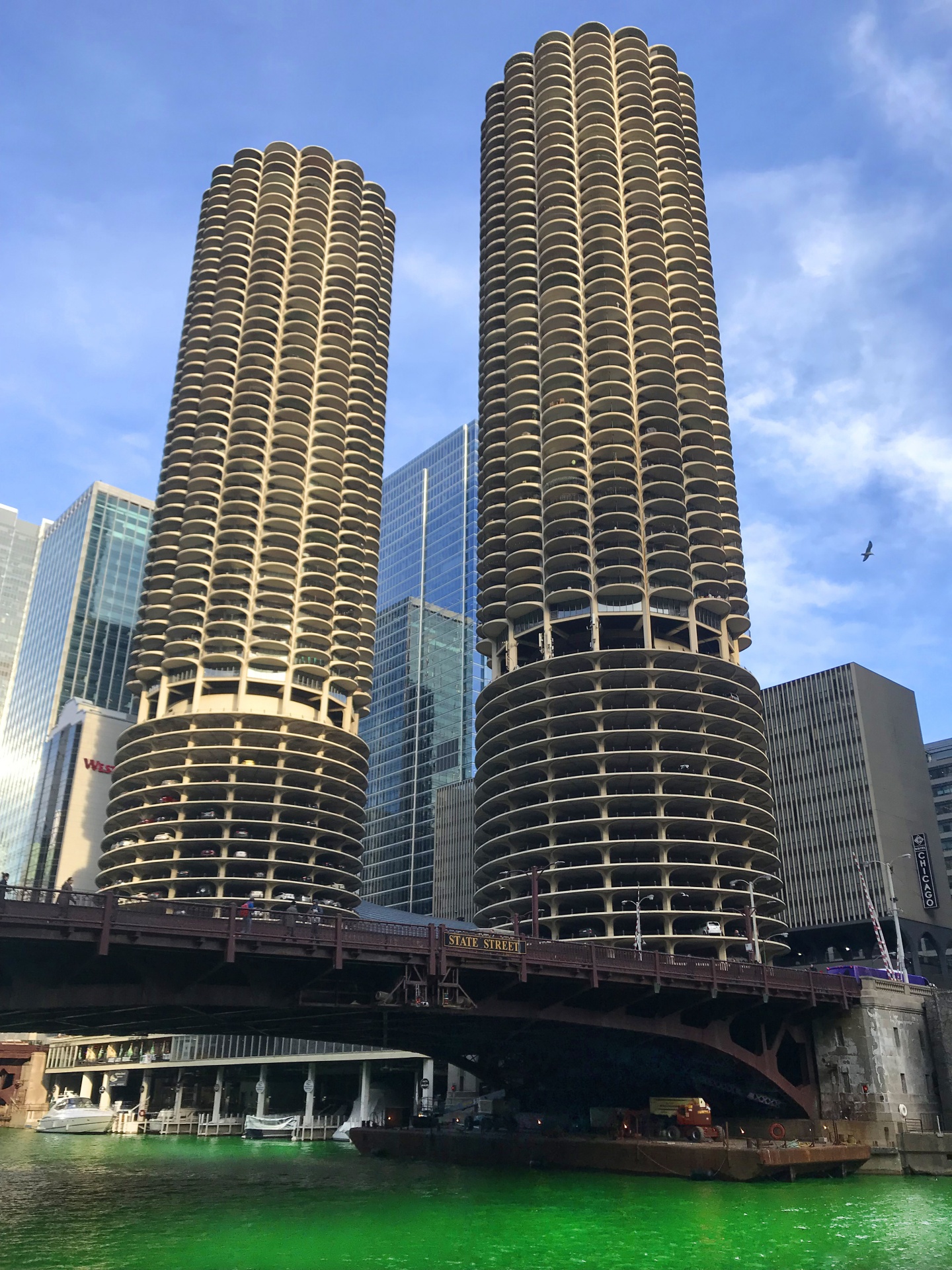 There are approximately 614,387 bridges in the United States. In contrast to their stationary cousins, movable bridges have the ability to change position (and sometimes shape) to accommodate road and river traffic.
We've touched on this topic a number of times but a quick primer can't hurt. There are four types of movable bridges: bascule, swing, vertical lift and specialty structures. The oldest known movable span was built in the 2nd millennium BC in Egypt. The concept surfaced in Europe during the Middle Ages. Leonardo da Vinci—Renaissance painter, sculpter, architect, inventor and military engineer—built bascule bridges in the 15th century and designed and built models of swing and retractable structures.
Today Amsterdam is thought to hold the record for most drawbridges, but Chicago is known as the drawbridge capital of the world because of its' reputation as a center for modern drawbridge design, invention and experimentation. The windy city has a total of 53 movable bridges inside city limits. Forty-three are still operable. During the 1800s and the early part of the 1900s, bridges were lifted on demand. Now the bridges move on a pre-determined schedule. This year bridge lifts will begin in mid-April to allow people to pilot their high-masted boats along the Chicago River to Lake Michigan. The Chicago Department of Transportation (CDOT) publishes an annual lift schedule for commuters and visitors.
According to the Federal Highway Administration there are 189 lift bridges, 447 bascule bridges and 197 swing bridges in the U.S. This niche space is a good fit for fiber reinforced polymer (FRP) bridge decks. FiberSPAN-V is especially suited to movable bridges because of its light weight. Other critical performance criteria include:
Strong as steel
80 percent lighter than concrete
75 percent lighter than steel
Corrosion resistant
Zero maintenance
75-year life cycle versus 25 to 30 years
Quick installation
FiberSPAN-V reduces wear and overall costs because a lighter bridge [unlike metal and concrete] means smaller, more economical mechanical systems and counterweights. FRP's design flexibility allows the material to be custom fabricated to specific sizes, shapes or other specifications. Prefabricated features include curbs, drainage systems, rail attachments and anti-skid overlays molded into the decking.
Growth for U.S. heavy movable bridges is also on the upswing. Grand View Research reported that the market, valued at USD $1.8 billion in 2018, is expected to realize a compound annual growth rate of 13.percent through 2025. Increasing commercial uses for bridges that can function in a dual role for both road and water traffic, combined with expanding investments in infrastructure development are primary drivers.
FRP bridge decks are primed for adoption as a standard option for this space.