As part of a larger bridge replacement project, a Florida contractor needed to replace the fender system located underneath a bridge. The fender system, along with the bridge, had slowly been losing its structural integrity due to the corrosive marine environment.
The saltwater in Florida is a significant obstacle for most engineers since it causes an accelerated breakdown of typical metal-based materials. The original fender system was concrete, which was beginning to spall and lose its structural integrity. This material breakdown and need for frequent replacements increase the overall life cycle costs of the project.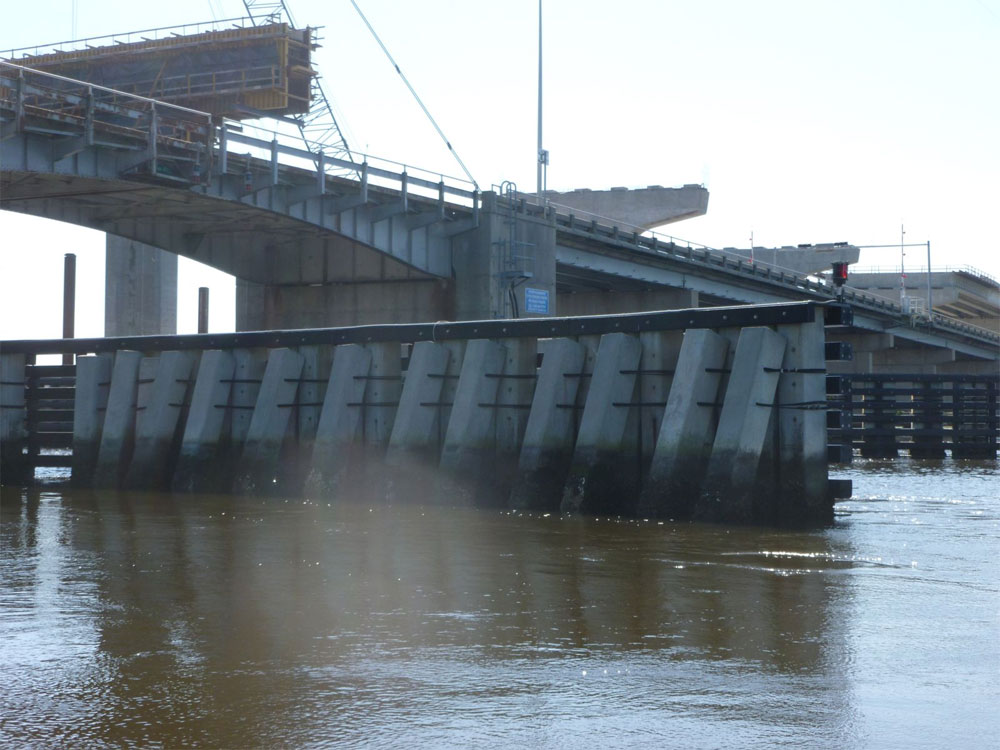 When deciding on a new fender system, the project owner knew it had to be a long-lasting and high strength solution capable of stopping a vessel impact from damaging the bridge foundation. Additionally, the project owner would need a solution that would fit their budget.
Once the project was specified, the engineering team at Creative Pultrusions worked with contractor's engineers to develop an optimal fender design to suit all the contractor's needs using Fiberglass Reinforced Polymer (FRP) materials.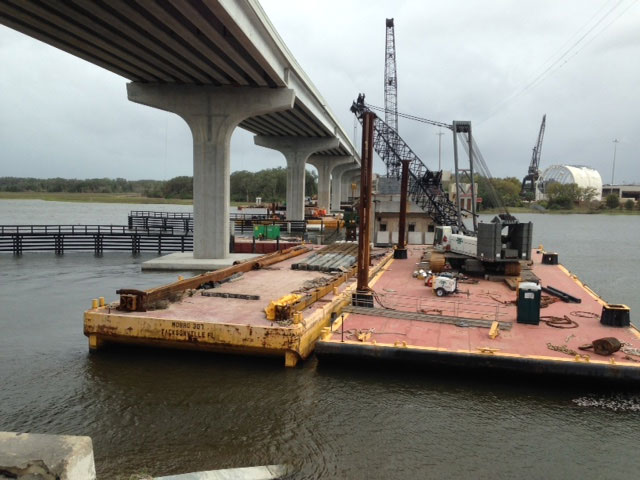 Creative Pultrusions' design used fifty-two (52) SUPERPILE® FRP pipe piles measuring 72.5 feet in length. Plastic timber wales were installed as the horizontal members and joined with 280 FRP wale splice plates from Creative Pultrusions to create the new fender system.
Creative Pultrusions' SUPERPILE® FRP pipe piles provided a much higher energy absorption than traditional materials such as concrete, steel, and wood. The high energy absorption is due to the moderate modulus of elasticity and superior bending strength that SUPERPILE® displays. With better energy absorption, not only will the fender system remain intact for a more extended amount of time while resisting higher energy structural impacts, but it will also prevent costly damage to the bridge foundation.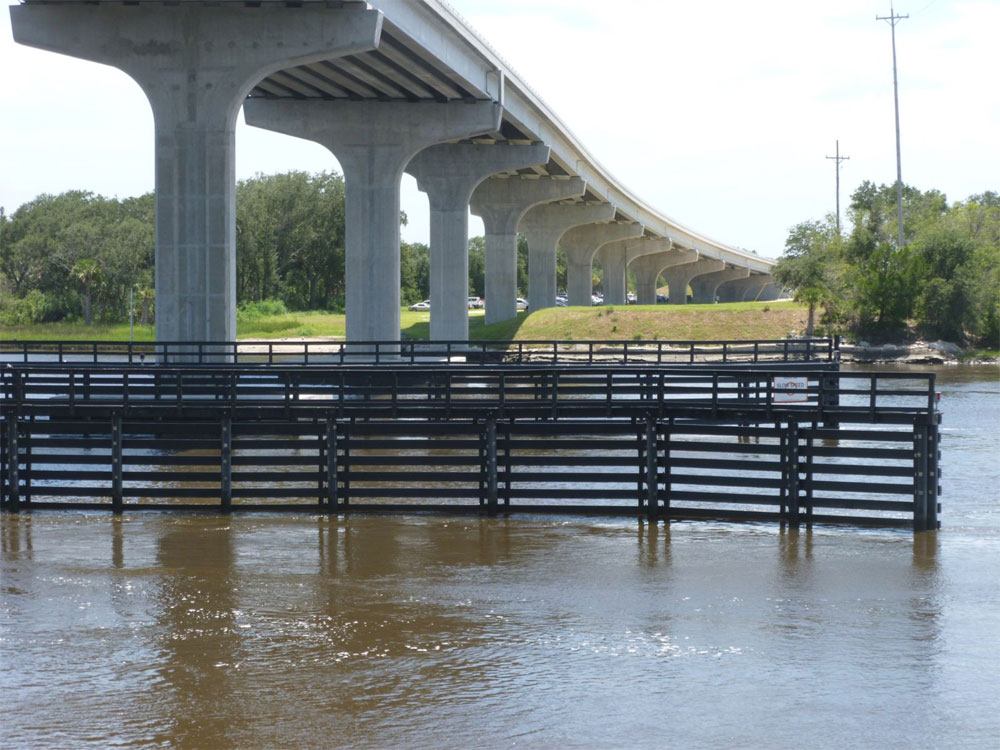 The FRP design is inherently better at fighting corrosion. Additionally, the design is more durable, has high strength, and is more aesthetically pleasing than the previous system. More notably, the cost of the SUPERPILE® fender system was lower than the cost of replacing the system with the original concrete system because fewer piles were needed to create the new fender system while still exceeding the necessary strength requirements. Through working with Creative Pultrusions' engineering staff and consulting engineers, the contractor and the Florida DOT were able to save close to a half of a million dollars on the overall project costs.
See our case study on the bridge fender system for more details!