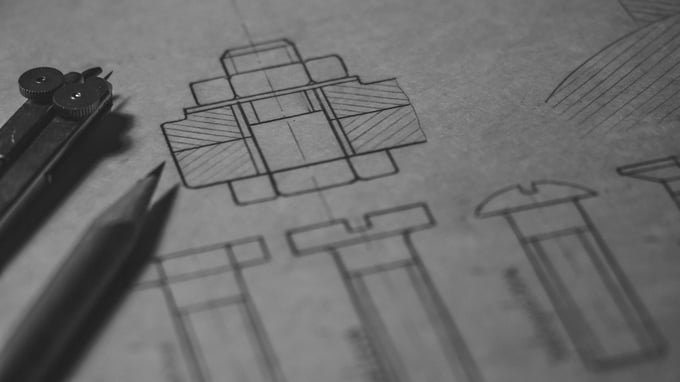 The newly passed H.R. 3684, known as the Infrastructure Investment & Jobs Act (IIJA), allocates an unprecedented $1.2 trillion between 2022 and 2026 to revitalize America's infrastructure. This is outstanding news for the architecture, engineering, and construction (AEC) industry, but for one big problem: the number of skilled laborers in these fields is devastatingly low.

A recent ASCE article estimates the unfilled AEC positions in the U.S. at around 350,000, a number that is supported by Bureau of Labor Statistics data and that is only likely to rise. What is happening, and what can AEC companies do about it to keep their businesses strong and take full advantage of the IIJA?
Where Have All the Good Laborers Gone?
Three factors are hitting the AEC industry hard: a retiring generation, fewer high-skilled replacements, and the "Great Resignation."

First is that Baby Boomers are reaching retirement age after 40 years in the industry. Because of their decades of experience, these workers are some of the most valuable members of their organizations and would be difficult to replace even under ideal circumstances.

But circumstances aren't ideal due to the second factor: far fewer Gen-Xers and elder Millennials chose education and careers in AEC than what is needed to fill these skilled labor vacancies left by retiring Baby Boomers. While younger Millennials and Gen-Zers have shown greater interest in AEC, these workers lack the required years of experience needed to fulfill the duties of their retiring predecessors.

Add to this one-two punch the pandemic's most surprising co-star, the "Great Recession." Because there are more AEC job opportunities for fewer qualified workers who are more likely than ever to change jobs to get better compensation, benefits, work/life balance, etc., companies – especially in the engineering field – are hard-pressed to retain existing talent and to attract and afford new talent.
What Can AEC Companies Do to Bridge the Gap?
While many young, enthusiastic, talented workers are entering AEC fields after graduation, Alex, a young person a year or two out from college, can't possibly take over for Casey, who is retiring after 43 years in the industry. In fact, a whole team of Alexes couldn't replace all the intangible skills and hard-earned knowledge that only come with years of experience. AEC companies must continue to train and mentor the next generation of workers to turn Alexes into Caseys, but what to do in the meantime?

The simplest answer: significantly raise your salaries to attract and retain seasoned talent. It's a buyer's market for AEC professionals looking for the best opportunity, with competitive salaries up 5-10% from just a few years ago. This steep salary increase may be impossible for many companies to afford without raising prices for customers, which can hurt long-term business strategy, or without slashing profits.
Fill Experience Gaps with the Right Partner
AEC companies have a lot of revenue to lose if unprepared to staff the projects that IIJA dollars can fund. Current talent market trends emphasize how the right design and build partner can infuse talent and experience into your projects without the long process of hiring and difficult process of retention.

Creative Composites Group is ready to be that partner. CCG offers comprehensive design and build services that pair our extensive engineering expertise with industry-leading composite manufacturing processes. When you can't find or afford the talent you need during this competitive market, you can trust CCG's engineers, designers, technicians, quality supervisors, and managers with a combined near-century of experience to see your projects to success.

What are your current staffing challenges? Let's chat about how CCG design and build services can help you achieve your project goals.