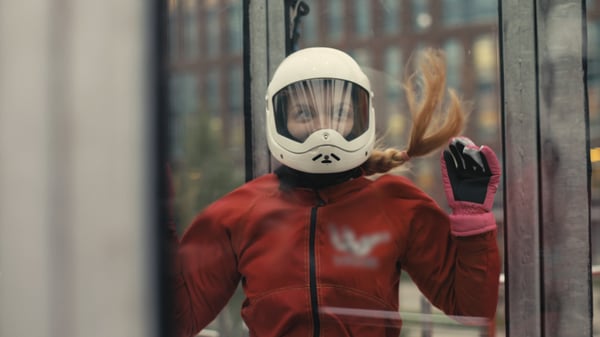 Fiber-reinforced polymers (FRP) are composite materials created by combining carbon, glass, or aramid fibers with a polymer matrix. FRPs can be manufactured to any size, shape, or color specification. They are lighter weight, making them faster and easier to install than other materials, and they are corrosion-resistant and non-magnetic.
As shown prominently on our websites, FRP products are used in many construction applications to either replace or complement traditional structures using concrete, steel, and other heavy structural components. Although less visible, FRP has properties that make it ideal for a variety of alternative applications.
Alternative Applications
Factors that make FRPs an excellent solution across diverse industries include precision-engineering capabilities, low cost, and design flexibility. Outside of construction, other FRP applications include:
Ballistics/Body & Vehicle Armor
Glass and aramid fibers are often used as the fibrous component in FRP composites. They provide high strain-to-failure properties, meaning that the composites dissipate impact energy by bending instead of breaking. FRP also offers exceptional resistance to abrasive and thermal impacts. Their lightweight property makes FRP ideal for use in protective equipment like fireproof clothing, body and vehicle armor, and the manufacture of ballistics-resistant components.
Sports Equipment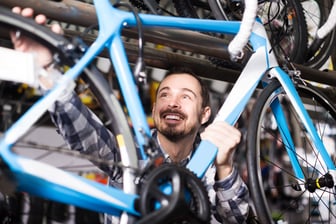 FRPs are used widely in the production of consumer goods, and they are vital in crafting high-end sports equipment. From hockey sticks to bike frames, strong, lightweight properties of FRP-based products give athletes a competitive advantage over those using less durable material counterparts.
Aerospace
Harsh demands of the aerospace industry require corrosion-resistant components with a high thermal tolerance. The lightweight and high-tensile strength of FRPs help to reduce component weight, as compared with traditional materials like aluminum, steel, and titanium. FRPs also have a wide range of manufacturing processes, enabling greater complexity in parts production and fewer total parts needed for assembly.

Wind Turbine Blades
High strength, lightweight, and anti-corrosion properties make FRP components capable of tolerating the high winds and extreme weather conditions to which turbine blades are often exposed. The versatility of FRP materials allows for more precise production with regard to contours, curves, and other aerodynamic considerations—reducing resistance and improving total electrical generation.
Industrial Equipment
Industrial applications of FRP often involve equipment that is used to contain corrosive or contaminant materials or that is exposed to other severe conditions. In these situations, the durability, versatility, and structural integrity of FRP components play a crucial role in maintaining the safety and viability of parts.
Architectural Facades
FRPs are low-maintenance, highly durable, and resistant to a variety of conditions, making them ideally suited for use in exterior architectural applications. They are utilized in the production of things like doors, windows, and skylights, as well as other structural elements and installations like columns, art pieces, etc. The extensive FRP life cycle makes them more sustainable than conventional materials, and their versatility and light weight allow them to be retrofitted to existing construction or incorporated into new builds.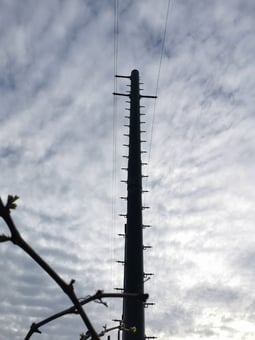 Utilities
Citing properties like durability, resistance to environmental factors, tensile strength, and longevity, the utility industry is shifting toward the use of FRP structures in place of wood, steel, or concrete to reap the myriad of benefits these composite products provide for structural applications like poles, towers, and cross-arms.
Duct Tunnels for Indoor Skydiving
Indoor skydiving flight chambers rely on several critical components to ensure safe and enjoyable experiences for patrons and staff. Using a combination of axial fans, air ducts, and turning vanes, wind tunnels drive air through the flight chamber to create the lift needed for flight. Versatile FRPs are used in place of metal or concrete in air duct construction to reduce turbulence, minimize noise and vibration, and improve the overall aerodynamic performance of these systems.
Learn More
FRP materials offer wide-ranging capabilities to meet the needs of nearly any industry. To learn more about how FRPs could benefit your project, check out our eBook, "FRP: Benefits, Productions, and Applications for Infrastructure" or contact us today.