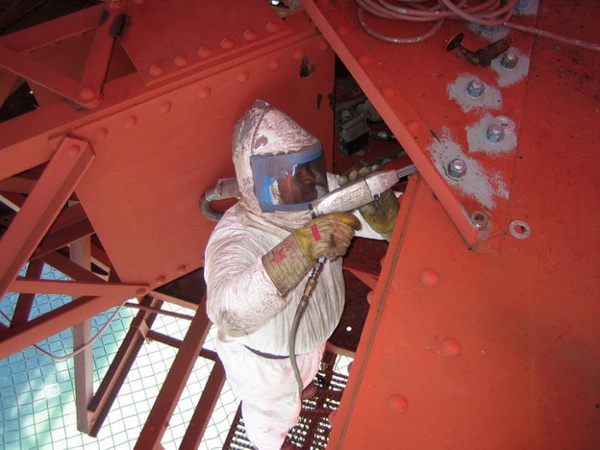 Sustainability in manufacturing is a big theme these days. It's an umbrella term for programs, initiatives and activities that target the preservation of a resource. Most experts agree that sustainability covers four areas: human, social, economic and environmental. Last week we took a look at the environmental sustainability of different materials used to build bridges and then broke it down to a component that is often overlooked: energy consumption. FRP came out on top in a comparison with structural steel, stainless steel, aluminum and reinforced concrete.
One publication, The Conversation, posed an interesting question. "How would engineers build the Golden Gate Bridge today?" At 1.7 miles long and 90 feet wide, the iconic span is still considered a marvel of modern engineering. It also makes a good case study in terms of taking a closer look at sustainability.
The Golden Gate Bridge took four years to build before it opened in 1937. Electricity was furnished by Pacific Gas and Electric Company (PG&E). Power usage totaled 4.5 million kilowatt hours, enough to supply all homes and businesses in a city of 6,000 for a year. The project cost $27 million. Today, more than 80 years later, it takes 200 employees working 24/7 to keep the bridge in prime condition for the more than 100,000 cars that travel the span daily. And that doesn't count pedestrians and two-wheeled travelers. The team of workers includes engineers, ironworkers and electricians. It also includes painters tasked to maintain its coat of International Orange.
Every two years, engineers inspect every inch of the bridge, identify areas that need paint and develop a work plan. The bridge's ironworkers install scaffolding, build containment areas where workers can change in and out of protective gear and keep contaminants from reaching the public. Painters sandblast the area to be painted, prime it to a thickness of 10 milliliters then add an intermediate coat and two top coats. The process can take months to complete just one section of the suspension bridge but can last up to 25 years.
Unlike the painters, the ironworkers don't just work on metal. Called the "Cowboys of the Sky," they are sent in to rescue people who go over the rail and won't listen to police. Between 1937 and 2012 it's estimated that 1,400 people have died jumping from the bridge. In 2018, the Golden Gate Bridge, Highway and Transportation District launched a project to construct a Suicide Deterrent Net System to avert suicides. The SDNS is made of marine grade stainless steel netting attached to structural steel net supports placed 20 feet below the sidewalks and 20 feet over the water. The net is expected to be completed in 2021 and to date has used 309 net supports, wind retrofit elements such as railing and wind fairings and 105,000 square feet of the estimated 385,000 square feet of steel netting. The project is expected to cost out at $211 million.
If engineers were to rebuild the Golden Gate Bridge today from the foundation up, the price tag would be close to $1 billion. That number along with the huge upkeep costs prompted some to suggest that reconstruction of the span would need an approach that could limit the need for constant maintenance.
The authors for the article in Conversation, West Virginia University Professor of Civil and Environmental Engineering Hota GangaRao, and Graduate Research Assistant Maria Martinez de Lahidalga de Lorenzo, stated that "using fiber reinforced polymers (FRP) versus steel or concrete would reduce the structure's weight and allow for more cost efficient design options such as a cable-stayed bridge."
FRP could also be used to replace the Golden Gate Bridge's current deck, reducing weight by a factor of five according to the authors. With the weight reductions offered by FRP, the introduction of a cable-stayed design would allow engineers to eliminate the need for suspenders. The structure between the supports and the shoreline would be simpler and the towers could be built closer to shore in shallower water.
We often talk about the fact that the corrosion-resistant characteristics of FRP minimize maintenance while its' ability to provide lighter weight without sacrificing strength gives engineers design flexibility. I think the discussion about the Golden Gate Bridge also illustrates the potential these FRP advantages have for a producing a more sustainable bridge.