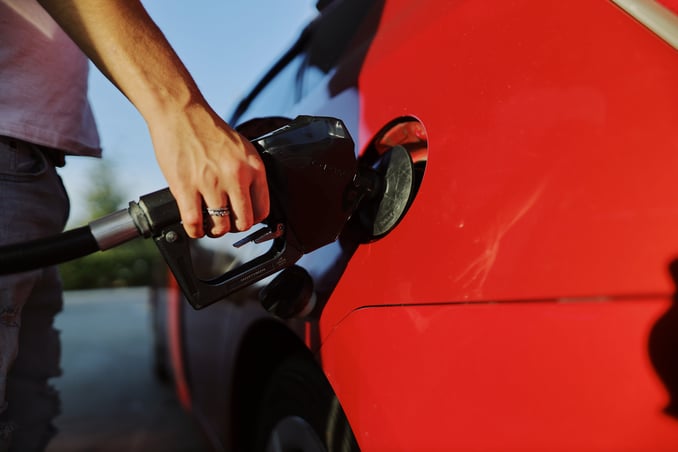 Filling up your fuel tank these days can feel like being mugged. Gas prices are at a record high, averaging $4.17 per gallon and breaking the July 2008 record of $4.11.
These high costs are rippling through already ailing supply chains. High demand for materials combined with labor shortages has caused major price increases, which are increasing even more due to the gas prices' impact on transportation expenses.
You need to get what you need when you need it without breaking the bank. When cost-saving is this important, investment in Fiber Reinforced Polymer (FRP) infrastructure materials can offer the best value both immediately and over its long service life.
Skyrocketing Prices Cost in More Ways than One
The pandemic and international conflicts are impacting the cost of metals and of gas. Essential metallic infrastructure materials are ratcheting up in price – especially steel. The Russia/Ukraine conflict has had a serious impact on the steel industry, as these nations produce nearly a fifth of steel imports. Costs are up by an unaffordable 51% in some European markets.
Steel, the traditional go-to material for infrastructure, is harder and more expensive to obtain right now, and it is always costly to transport. Steel is very heavy compared to alternatives: 100 pounds of steel is quite a bit less material than 100 pounds of non-metallic or composite material. Steel is therefore impacting buyers on initial costs as well as costs to transport – and continues to accrue costs with corrosion and other maintenance needs over its life cycle.
Invest in Cost-Saving Fiber Reinforced Polymer
We're all affected by these rising costs, but some are more avoidable than others. Those in infrastructure industries can significantly cut immediate and long-term costs by replacing traditional metal solutions with Fiber Reinforced Polymer (FRP) composites. FRP presents significant, money-saving advantages over steel:
Less expensive initial cost
4X lighter than steel, reducing transportation and labor costs
Less maintenance and replacement needed, saving money on downtime, labor, materials and stress on overall structures
An often decades longer service life than competing materials like metal and concrete
Architecturally beautiful and resilient
In this time of "unprecedented" events, choosing advanced materials like FRP for infrastructure can offset soaring costs that no one could have predicted. Contact Creative Composites Group today to discuss FRP as a cost-saving alternative to traditional materials.