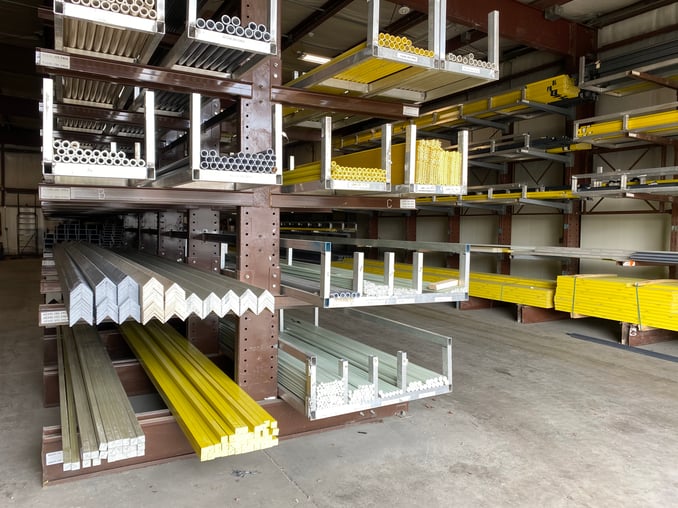 The Creative Composites Group is excited to announce a new inventory catalog on our website! Our inventory catalog is designed to help our customers find the right size profiles for their upcoming projects. Customers can find almost all our standard structural items in the catalog. These types of items are typically used to build ladders, railings, stairs, supports, columns, and a range of other custom applications.
Each item in the catalog is categorized by the profile type, including channels, angles, tubes, rods, bars, and grating. Each profile lists the item number, material, size, quantity currently available, and additional details.
Our customers can now compare items in each category by clicking the check box next to the item numbers and selecting 'compare items.' This feature is a fast and straightforward way to get a side-by-side comparison of our products to see the different materials, sizes, mill run, color, structure types, and properties to find the profile that is just right.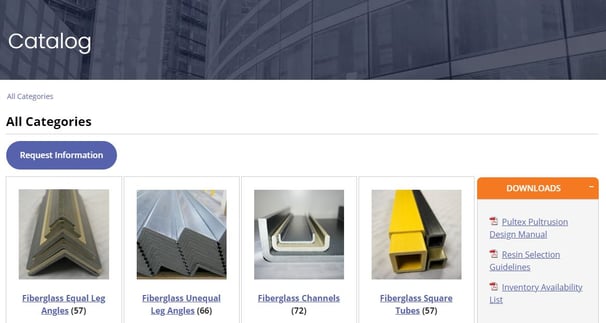 Our catalog also features downloads for our Design Manual, Resin Selection Guidelines, and Inventory Availability List. There are downloads for structural properties for specific categories. These downloads make it easier for engineers to familiarize themselves with our product profiles and better understand their properties.
Many of our standard shapes are stocked and available for purchase. However, if an item is not currently stocked, please reach out to our sales team for assistance. Additionally, customers can request information on any item by clicking the check box next to the desired item, clicking the request information button, and filling out the form. Our sales team will receive the request and answer any questions about the profiles selected. Our team is happy to offer this new feature to better communicate with our customers.
Find out what is currently in stock by visiting our catalog!