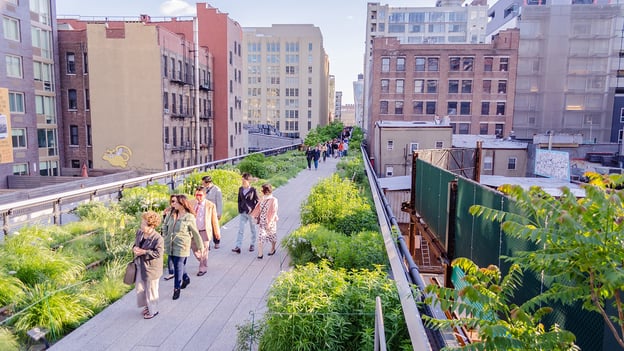 After nearly 50 years of service, the High Line, part of New York City's West Side Line, closed to railway traffic in 1980. Over the next 20 years, the railway was preserved in hopes to house a new subway line. Instead, a nonprofit group called Friends of the High Line emerged with a new idea for the former railway. The result isn't your typical trail bridge.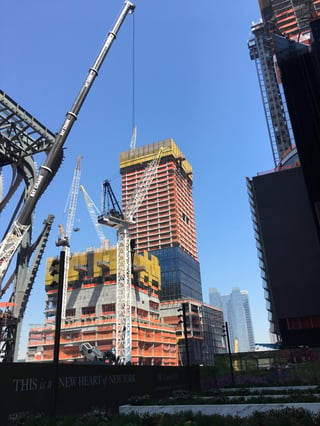 As Mayor Michael Bloomberg and city council planned to demolish the abandoned railway, Friends of the High Line proposed a trail that would create green space along the High Line's 1.45 mile span. After raising almost $45 million and designing the proposed trail, the efforts of Friends of the High Line convinced local officials to approve the renovations.
The process to transform the High Line began in 2006. After three years and $86 million, the first portion of the High Line trail opened in June 2009. Two more sections opened between 2011 and 2014. Now, the High Line is complete with public parks, gardens, seating space, art installations, pop up shops and restaurants along the main walking path. It's estimated that two million people walk the High Line annually, bringing more exposure and economic development to the Chelsea neighborhood in the process (see above photo).
The High Line is open between 7am-11pm through September 30, 2017.