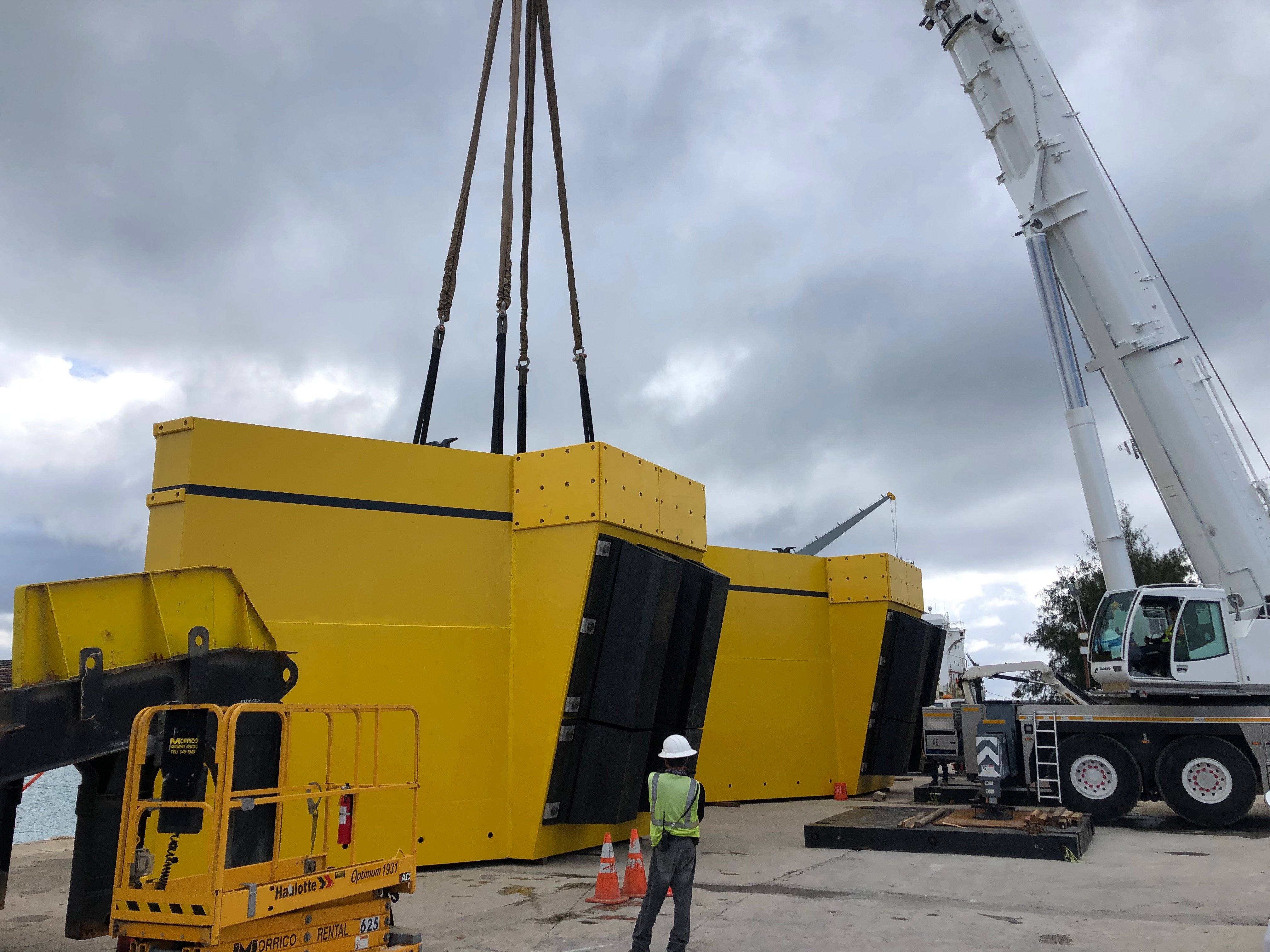 We have worked with projects across North America, but our newest job—two fiber reinforced polymer (FRP) submarine camels—is travelling 7,600 miles from Ohio to Guam to 'join the Navy!' The island of Guam is 3,300 miles west of Hawaii, and 1,500 miles east of the Philippines and south of Japan. While it is not connected by soil, it is U.S. territory and its residents are U.S. citizens. The whole island is 36 miles long and varies from six to 12 miles wide. It is home to approximately 167,000 people. Guam is known for its large and famous naval base. Located on Apra Harbor, Naval Base Guam (NBG) is a strategic point of strength and sea power for the Western Pacific.
In 2009, the Navy and Air Force held a ground breaking ceremony for a combined headquarters at Nimitz Hill and announced the formation of Joint Region Marianas. Under Joint Region Marianas, NBG and Andersen Air Force Base each maintain commanding officers who oversee their respective mission requirements and operations.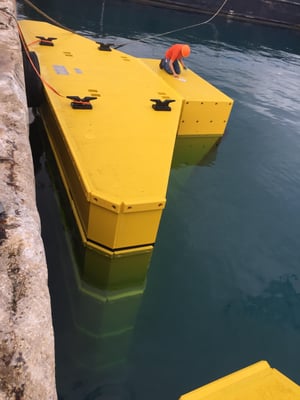 Composite Advantage (CA) has provided a set of two FRP submarine camels for NBG. Camels are large floating structures designed to protect submarines from docks and other forces that could cause damage during mooring in base. The FRP camels can accommodate any kind of submarine class, and offer protection and sustainability in a corrosive environment such as sea water and chemicals.
The FRP submarine camels were shipped out on December 13, 2019 to Whittier, California and transferred to a cargo ship. From the West Coast by boat, they traveled 6,111 miles west across the Pacific Ocean, and arrived in Guam during the week of January 13, 2020. The installation process took about a week to complete. It required a crew of four people from our Composite Advantage team to complete the job.