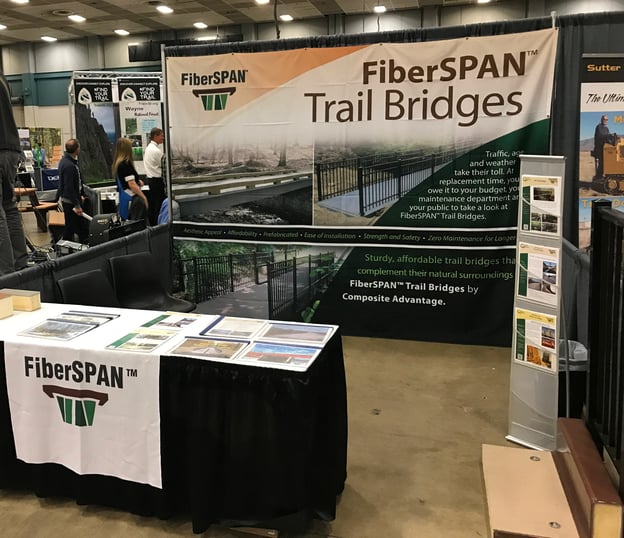 Midway through winter we here at Composite Advantage are ready to start thinking about spring time, and venturing out into the many parks here in the Midwest. It's also the time when parks and rec departments look at their budgets and think about the upcoming improvements they'll need. A great way to determine how you'll spend that budget is to head to your state parks and recreation association's conference and trade show. The shows include vendors of everything from fitness and playground equipment to park management software, but Composite Advantage hopes to stand out with our brand-new line of FiberSPAN trail bridges.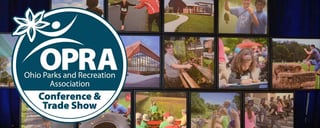 FiberSPAN trail bridges help any parks department budget because they're zero maintenance. This means that once a bridge is installed, it does its job for years to come with no upkeep cost.
FiberSPAN trail bridges with several standard color options for you to choose from, all of which complement any surroundings. Need a pink bridge? We also offer custom color options. Whatever you want, you can have it with FiberSPAN trail bridges.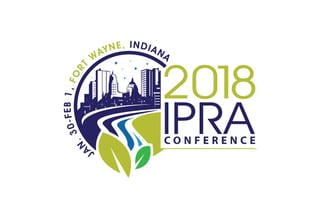 Composite Advantage also has a well-trained top-of-line installation team that works on installing our bridges in several Midwest states including Ohio, Michigan, Kentucky and Indiana. Typical installation time is low - these bridges can be delivered and set up in one day, followed by clean up and finishing work the next day. This quick installation time limits park and trail closures.
Our FiberSPAN trail bridges also include a non-slip surface, making them far safer then wood or plastic lumber.
We look forward to seeing you at the Ohio Parks and Recreation Association Conference and Trade Show (January 28-31) and the Indiana Parks and Recreation Association Conference and Expo (January 30-February 1). Feel free to contact me if you're attending either show and want to discuss FiberSPAN trail bridges.