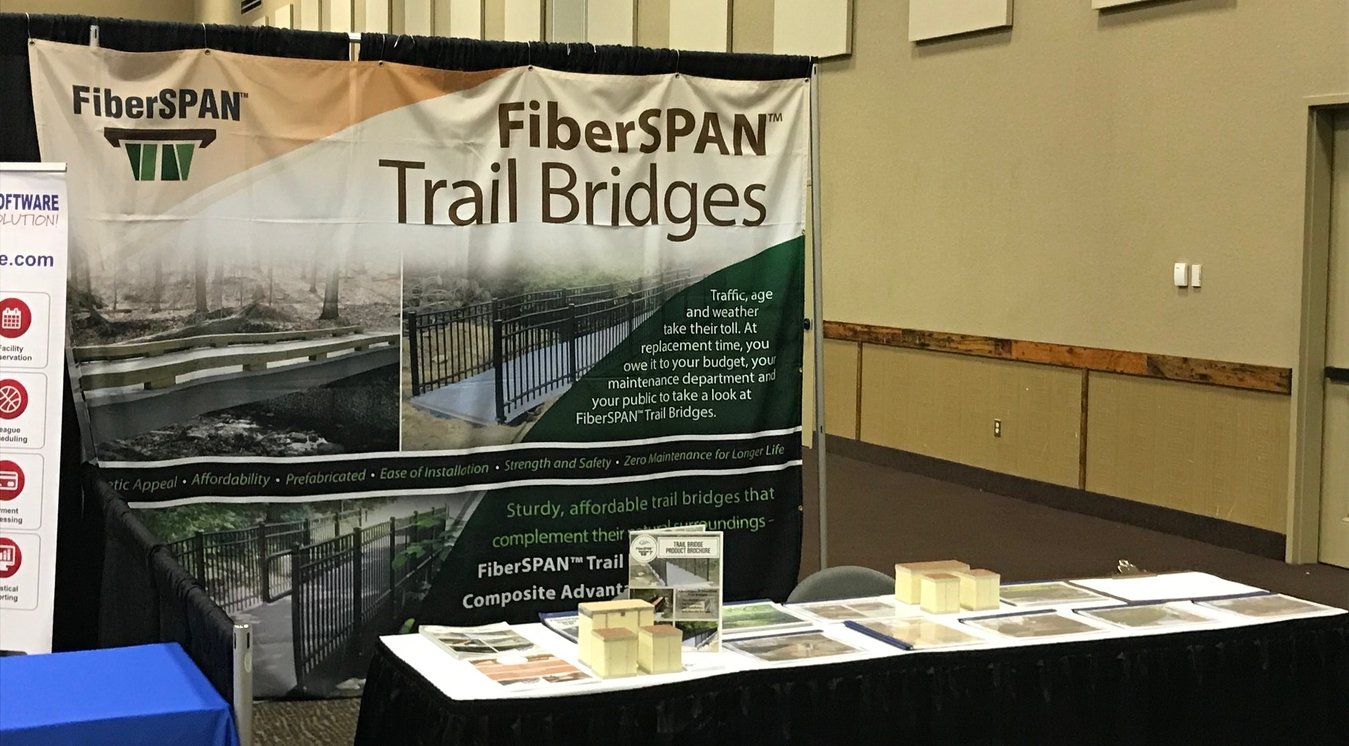 Park and recreation associations know how to put on events that are fun yet educational. I recently attended events in Ohio and Indiana that, despite featuring educational sessions and great trade shows, were fun, family-friendly atmospheres, which is what parks and rec is really about. I participated in the fun at both shows, and loved the amount of interest people had in our FiberSPAN Trail Bridges.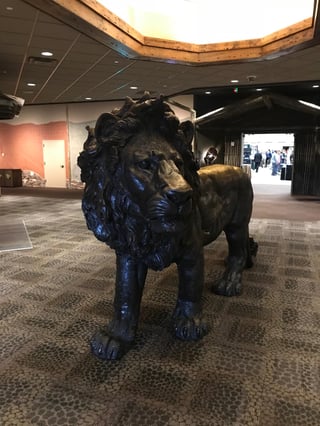 My week of travel started with the Ohio Parks and Recreation Association (OPRA) Conference and Trade Show, held this year at the Kalahari Resort and Convention Center in Sandusky. OPRA encouraged attendees to bring their families, as the Kalahari is one of the largest indoor water parks in the U.S. In addition, some exhibitors displayed playground equipment and welcomed children to play away! This led to a well-attended show and a busy exhibit hall.
FiberSPAN Trail Bridges received attention from all over Ohio, from Cleveland to Cincinnati. Attendees were intrigued by the new standard model, as it offers a lightweight, fully assembled trail bridge that requires minimal effort to install. Attendees were most interested in the bridges' safe, non-slip wear surface. Parks department personnel were able to feel the wear surface on our samples, which led to many discussions on how much better it is than just wood. Even a small amount of moisture leads to extremely slippery wood, which doesn't happen with FRP and our non-slip wear surface.
From Sandusky, I traveled to Fort Wayne for the Indiana Park and Recreation Association (IPRA) Conference and Expo at the Grand Wayne Convention Center. Though this show wasn't held in a water park, the vast amount of attractions in the exhibit hall itself made up for it. The fun ranged from a basic playground set to a mechanical bull, inflatable soccer ball, dart board and a tennis set. The exhibit hall also held events to encourage networking, such as family feud and photo booth with Santa (even though it was January).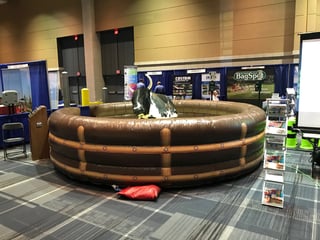 As the fun continued, Indiana Parks officials swung by our booth to learn about the advantages of FiberSPAN Trail Bridges. At this conference, attendees were most interested in the zero-maintenance aspect of the product. They loved the idea that once it's installed - you're done. This allows a realistic look at the cost of investing in a new bridge - long term upkeep (as you'd need with a wood bridge) does not need to be factored in.
All in all, the week on the road was fun and informative. These conferences and trade shows are great for attendees too, who learn about new ways to make improvements to any park or recreation area. We at Composite Advantage look forward to creating long lasting and beautiful additions to any of Ohio or Indiana's beautiful parks.