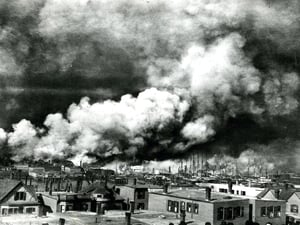 The story of Chelsea, Massachusetts proves to be an interesting one. For a town that went without traffic lights until the late 1980s, it has expanded quite a bit. Its' current population totals approximately 17,000 residents. In 1908 most of the city was destroyed in the Great Chelsea Fire. Very few buildings survived, but the town had a chance to start over. Most of the present day buildings have a consistent Georgian Revival-style. This includes many residential homes, the town hall, public library, and post office. It is known for its beautiful architecture, most notably the iconic Bellingham Historic Square, Bellingham Square Station, and the adjacent Chelsea transit station. The stations are a vital part of transportation for the community.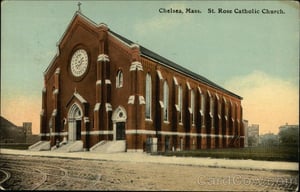 The Chelsea rail station has a story to be told as well. It has been opened and reopened a few times due to fire. This widely impacted all forms of public transportation. Bellingham Square Station opened in 2018 to minimize the overcrowding of downtown stations.
Even with all the beautiful architecture, there was still one functional problem; the connection between the junctions. Chelsea commuters would have to walk more than three blocks to navigate between Main Street and the train station. To solve the problem a direct pathway, a pedestrian switch back ramp, was put in place. This significant improvement minimizes commuting time and maximizes convenience for the everyday worker and traveler. The ramp itself is located parallel to the train station; and the bus lane. It includes three levels, and three switchback ramps, with amenities that include wheelchair accessibility. It even has lighted railings for safety which is an advantage to late-night travelers. There are also benches at the end of each ramp, and drainage scuppers to accommodate the unpredictable east coast weather.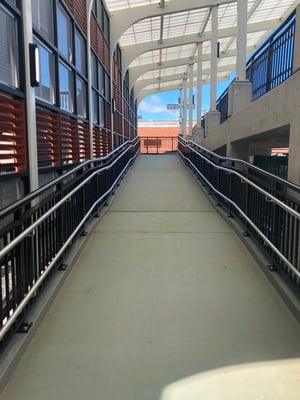 The three level-switchback bridge is made with prefabricated fiber reinforced polymer (FRP) decking. FRP decking is lightweight (80 percent to 90 percent lighter than concrete) easier to install; available in any size, shape or color; as well as being more durable than concrete. As workers, visitors, and local residents make use of the new and improved mode of navigation, FRP is ready to stand the test of time, wear and tear.
If you'd like more technical information on the Bellingham Switchback bridge you can find it here.