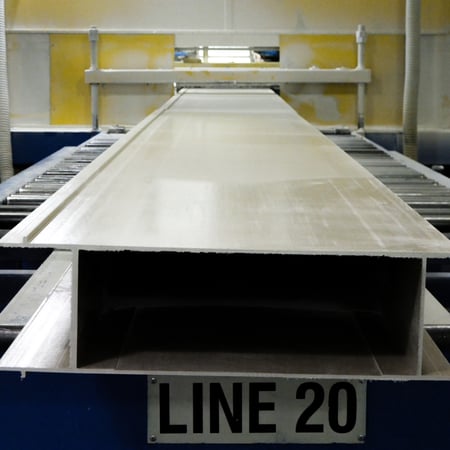 Customized Fiberglass Pultrusions
When customers tap into the high value of pultruded profiles, they often do this by using custom shapes design specifically for their applications. Going beyond the standard structural elements like channels and angles, these profiles may be long term production runs for Original Equipment Manufacturers or specialty fabrications. Our extensive line of engineered FRP pultrusions can be fabricated into individual components or total assemblies.
As a world-renowned leader at pultruding large fiberglass structural profiles, our large pultrusion machines are unmatched in the industry and are one of the keys to successfully manufacturing extremely large pultruded fiberglass and pultruded carbon fiber. Our engineers have over 100 years of combined experience in designing and manufacturing pultruded fiberglass and pultruded carbon for custom applications.
Our turnkey solutions take your product from concept to design, to tooling and production. Our engineers utilize the latest in Finite Element Analysis (FEA) technology to efficiently optimized pultruded profiles and pultruded structures. Our engineering and manufacturing capabilities are "best in class."
Pultrusion "Tooling for Life" Guarantee
As a custom pultrusion client, your tooling purchase is a one-time cost and we guarantee your tooling for the life of your business. 10,000 feet a year or 10,000,000 you will never pay for die maintenance or replacement of worn-out tooling. We handle all your die maintenance as a part of our standard operating cost. Most profiles use cost-effective material combinations of fiberglass and polyester or vinyl ester resins. We offer specialty material options to provide custom-engineered stiffness and durability to meet your performance requirements.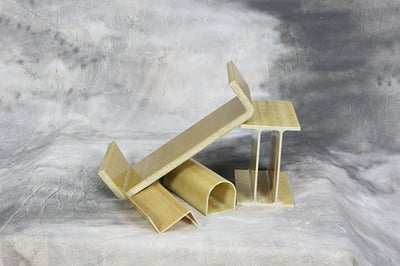 SupurTuf™ Polyurethane Pultrusions
SupurTuf Polyurethane Profiles are manufactured in a polyurethane resin matrix. The polyurethane resin provides a superior pultruded profile with exceptional impact, abrasion, interlaminar shear and overall strength values. The SupurTuf Polyurethane resin system will allow you to triple the strength of your traditional polyester and Vinyl Ester profiles. If your current materials are not up to the impact and strength requirements for your application, our SupurTur polyurethanes are the solution for you!
Carbon Fiber Reinforced Pultrusions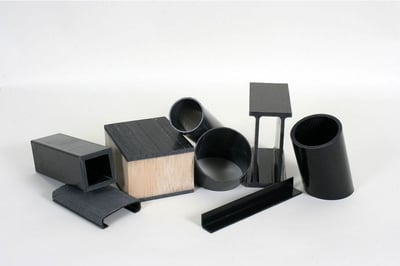 We manufacture carbon fiber profiles to fit your strength, stiffness and geometric requirements. Carbon Fiber Reinforced Polymer (CFRP) pultrusions are typically utilized for high stiffness applications that require a modulus of elasticity above that of typical E-glass. Applications ranging from high-end sports equipment, intake louvers, parts for high-performance military weaponry and combat vehicles benefit from the high strength and lightweight attributes. CFRP pultrusions can be manufactured with Vinyl Ester, epoxy or polyurethane resins. If superior strength and impact properties are desired, the SupurTuf polyurethane resin system can be combined with a high modulus superior strength carbon reinforcement package to give you the most advanced, impact resistance carbon-reinforced profiles on the market.