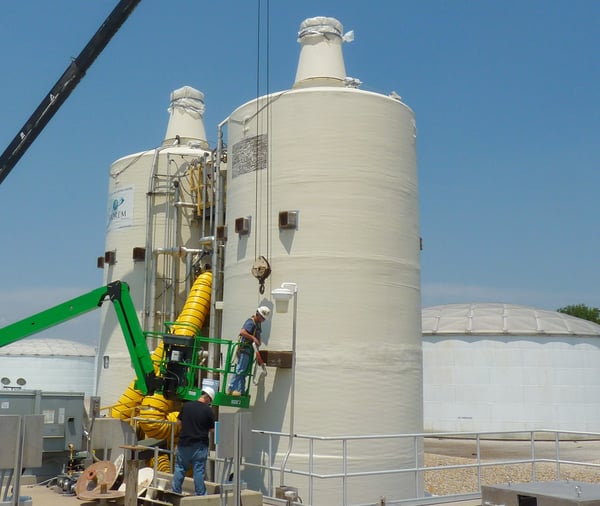 Fiberglass Tower & Stack Fabrication
Our fabrication capabilities are built around meeting each customer's specific requirements for towers and stacks by our design/build approach. Our ability to customize the laminate for each application means that every customer receives the most optimally designed tower or stack for their specific service and use.
Engineered Composite Towers & Stacks
We meticulously hand lay every corrosion barrier for each vessel to ensure a void-free laminate that meets or exceeds any standard or specification. Our engineers design each composite tower or stack to ensure long service life and excellent performance while respecting your specifications and budget.
The Creative Composites Group is skilled at coordinating and executing the field installation for any of the products that we engineer and fabricate. Our highly competent shop laminators are the same technicians that travel to your job site and perform the work that ensures a successful installation and extended equipment life!