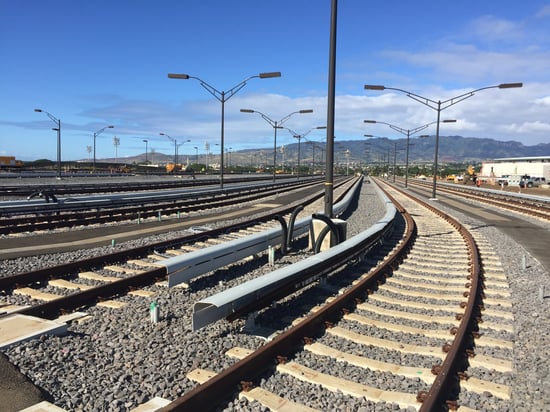 Composite FRP Coverboards
Third rail coverboards and tie extensions are designed to protect personnel from the rail that is "live" or may contain stray currents. They are made of lightweight, high performance pultruded composites that will allow personnel and riders to exit safely in case of an emergency. FRP composite coverboards are custom designed and tested to meet the stringent requirements of the transit agencies.
FRP composite coverboard benefits include:
Electrically insulative
High strength and bending stiffness
Lightweight for easy installation
UV stable
Corrosion resistant
Maintenance free
Fire resistant and self-extinguishing
Contact us to learn more about our current coverboard styles or discuss the design & building of a coverboard or extension to your custom requirements.