CCG has more than five decades of developing lightweight, durable, cost-effective FRP goods for structurally demanding applications and corrosive environments in marine, pedestrian and architectural spaces. Whether the structure is to go in a park, across a body of water, or around an office building, the shape needs to mesh with the surroundings while still allowing safe passage for the expected level of traffic. Whatever the final form ends up being, an FRP structure is easily customizable to fit both physically and aesthetically.
Ramps & Bridges
Lightweight and low maintenance pultruded FRP ramps, pedestrian bridges and access structures can be rated to AASHTO H-5 and ADA compliance. They can be suited to emergency vehicles and public transit applications which can be customized to meet specific size requirements. The designs can be modified for easy integration into existing structures.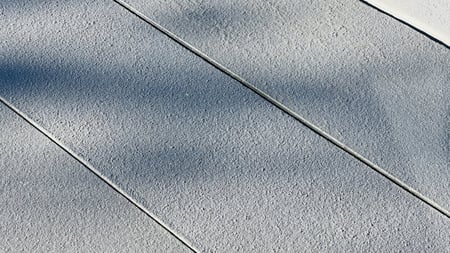 Decking & Planking
We offer an array of FRP planking and decking that is perfect for walkway access planks, facility flooring and even heavy-duty industrial structures. Our planking and decking are corrosion-resistant, lightweight and quick to install—attributes that make it a preferred choice over timber, steel, concrete and plastic decking. Our innovative FRP material lends itself to architectural decking with custom railing and other access design elements.
Docks & Boarding Systems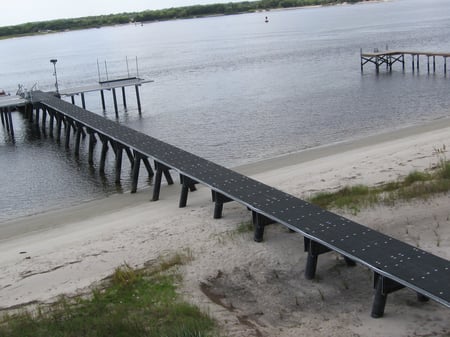 Our FRP corrosion resistant products provide durable, low-maintenance solutions for marine applications that include gangways, public docks, private docks, boarding systems and easy-access structures. Our products combine fast construction methods with long-lasting solutions. Our docks and boarding systems are highly durable and have superior functionality in the marine environment.
What Makes Us Different?
CCG is the largest vertically integrated manufacturer of structural FRP composites in the U.S. Our ability to design and develop corrosion resistant, lightweight, high-strength FRP products has pioneered the first-time use of composites in a variety of pedestrian access applications. Contact us today about your needs and ideas.