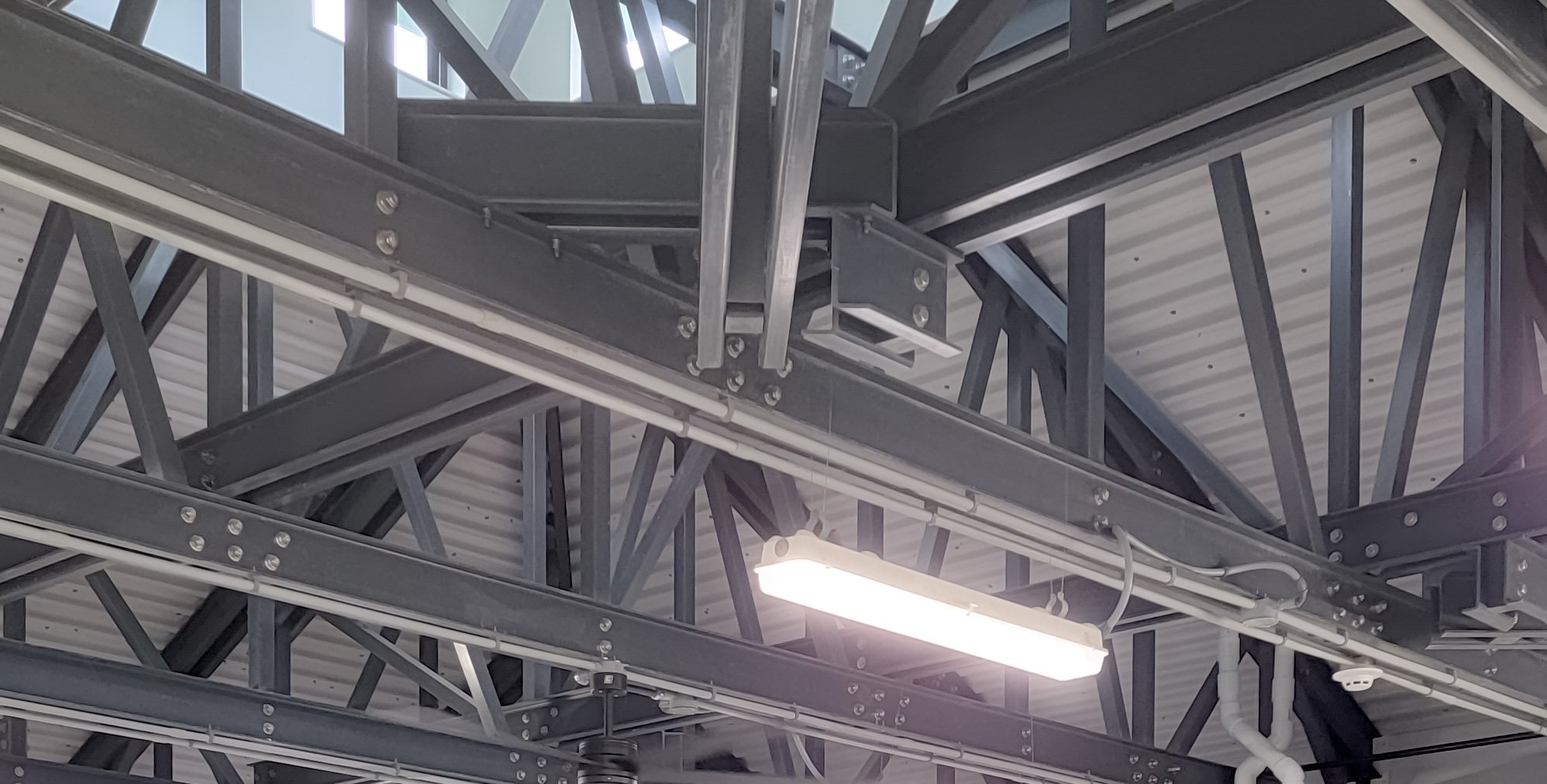 Pultruded Structural Profiles
Fiber reinforced polymer (FRP) structural shapes and profiles are used to create cost-effective, high-performance structures. We provide an extensive menu of pultruded fiberglass structural shapes and pultruded profiles designed to replace wood, steel and aluminum. You can incorporate these FRP "building blocks" into your system, or Creative Composites Group can design, build and deliver the composite structures to the work site ready for installation.
Our profiles are single piece structural elements that can be used as flooring, decking, planking, panels and grating. You can easily incorporate these products into your own systems and structures or Creative Composites Group can use these profiles to design and build a prefabricated structure to your performance requirements.
View Our Catalog of Profiles >
What is Structural FRP?
Fiber-Reinforced Polymer or FRP is a structural composite material that consists of polymer resin reinforced by fibers. The addition of fibers adds strength and stiffness to the resin, while the polymer resin supports and protects the fibers. The result is a material that is resilient, lightweight and long-lasting.
Why Choose FRP for Fabricated Projects?
Traditionally, structural projects were completed with one of three materials: wood, steel or reinforced concrete. While these materials can meet performance and safety objectives, they are highly susceptible to damage and degradation from wear and weather, and thus not the most cost-effective choice for long-term use. In recent years, many engineers have instead turned to fiber-reinforced polymer – or, fiberglass – for their structural projects.
Compared to traditional structural materials, FRP offers many advantages, such as:
Lighter weight FRP is 1/4 the weight of steel and 1/10 the weight of precast concrete, which makes it easier and safer to handle and cheaper to transport. Additionally, its lighter weight means structures made from it will experience less wear and tear in relation to weight over time.
Better durability and easier maintenance FRP is highly durable. It is resistant to chemicals and weathering, which allows it to withstand long-term use in outdoor environments. While concrete structures will typically degrade within 15–20 years after installation (or less in harsh environments), FRP structures can last 75 years. This longevity means reduced maintenance requirements and costs for the latter.
Broader design flexibility FRP can be built to meet nearly any specification. It can be produced in panels of various shapes and sizes or as unique and complex components.
Shorter production and installation time FRP structures can be produced and installed much faster than precast concrete structures; the production timeline is on average 15 days shorter, and the installation timeline is on average five days shorter. These shorter timelines help shorten overall project schedules.
Greater cost-effectiveness Since FRP is durable, it carries lower maintenance, repair, and replacement costs over time. Since it is lightweight, it carries lower equipment and labor costs for installation and support. Together, these qualities make FRP a highly cost-effective material for structural applications.
From Standard Structures to Custom Designed Structures & Fabrications
Our standard structural shapes are used to fabricate a variety of structures. We can design and assemble structural shapes and deliver the project to the worksite ready for installation. Standard designs are available or we can create custom structures for commercial, industrial, architectural, safety or pedestrian access.

The corrosion resistant properties of FRP make it the best choice for a variety of industries including:
Architecture
Construction
Chemical Processing
Food and Beverage
Horticulture
HVAC
Mass Transit and Rail
Marine and Shipbuilding
Mining
Oil and Gas
Pulp and Paper
Wastewater and Sanitation