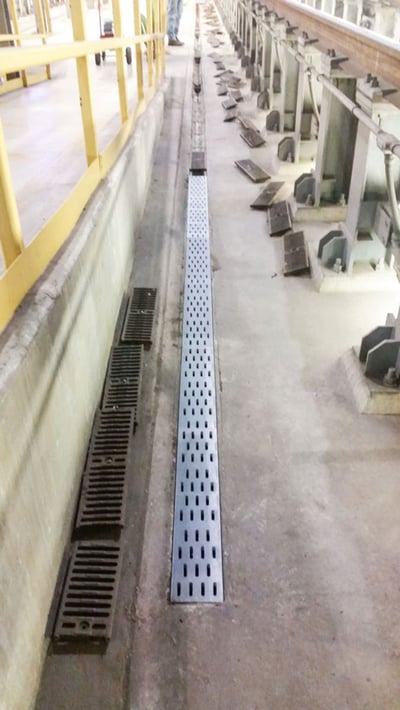 FRP Trench Grating & Trench Covers
Fiberglass Reinforced Polymer (FRP) trench covers are custom designed specifically for your trench application. Our customers prefer the FRP grates over steel grates due to the lightweight and corrosion resistance features.
The water ingress openings can be custom designed for your application and flow rate and code requirements. The hold-down requirements can be custom designed based on your trench type. The top surface features an integrated texture that meets ADA and OSHA slip requirements. Resin options include our standard Pultex® polyester (1500), fire retardant polyester (1525), and fire-retardant vinyl ester (1625).
Advantages of Composite Trench Covers or Grating
There are many advantages to choosing composite trench gratings over alternative trench cover systems, such as: