Most customers choose our StormStrong poles over wood, steel or concrete poles for applications where lightweight, limited access and corrosion resistance are important. The Powertrusion fiberglass composite distribution and transmission poles will not rot, rust, spall or succumb to termites or woodpeckers. The fiberglass poles will not leach chemicals into the environment, nor do they contain chemicals or additives (like Penta) that could be detrimental to human contact.
FRP is the Best Alternative to Wood Utility Poles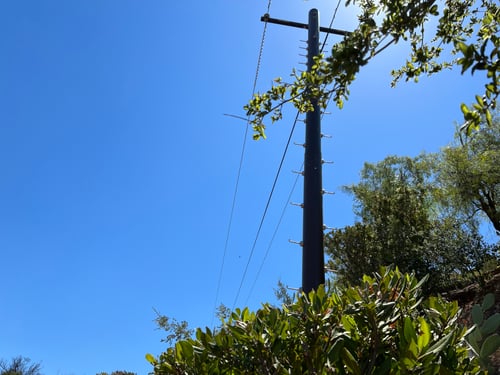 Although much newer than wood, FRP utility poles are a mature product well beyond first-generation technology, backed by more than three decades of data on its success and reliability. FRP poles are more available than wood utility poles and should be considered superior to wood for many other reasons. StormStrong utility poles offer superior strength and resiliency as well as the ability to be produced sustainably on-demand with shorter delivery times.
STORMSTRONG BENEFITS
Grid Resilience – Holds up to Extreme Weather with Superior Deflection
High Dielectric Strength

– Enhances Safety
Long Service Life

– Lowest Lifetime Cost of Ownership
Advanced UV Protection – In-Mold Coating Extends Life of Product
Corrosion, Rot and Pest Resistant

– FRP is Becoming the Go-To Material for Most Applications
Environmentally Sustainable

– Doesn't Leach Toxins into Groundwater
Fast Installation

– Lightweight, Easy to Carry, Drill and Cut
Architectural Beauty

– Best Looking Poles on the Market
Outperforms Wood & Steel – 200% Stronger than Wood & 80% Lighter than Steel
Environmental Product Declaration – Global Certification
Manufactured in the USA

– ISO 9001:2015 Compliant Facility
Distribution Pole Safety and environmental Product declaration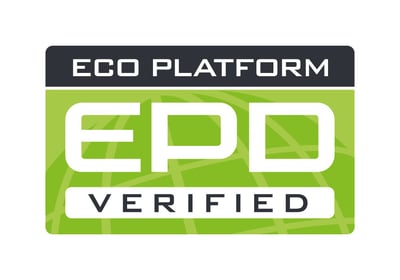 StormStrong poles have achieved a cradle-to-gate Environment Product Declaration (EPD) from BRE Global. The parameters of this cradle-to-gate EPD include primary energy use as well as resource use including, materials, fuels and water.
Composite distribution poles are one of the safest and poles for utilities to transport, install and maintain due to the lightweight properties of FRP. The lighter weight of FRP allows for ease of handling and installation. According to (OSHA Standard 65997-17-3) dust from cutting FRP utility poles does not present a health hazard. The particles produced when drilling or cutting FRP are too large to cause respiratory problems for utility workers.
CCG supports our customers with decades of industry knowledge and a commitment to aftermarket support. We have a range of videos and resources designed to support the utility industry with educational information to help transition to advanced materials for grid infrastructure.