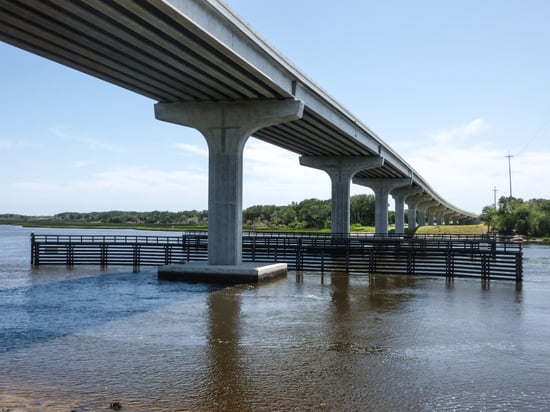 Until now, wood, concrete, and steel have been the "go-to" choices for waterfront infrastructure projects. But the challenges associated with maintaining these products is considerable. Saltwater, chemicals, UV radiation, and changing weather conditions promote rot, rust, and spalling. Wood, concrete, and steel are also prone to impact damage from vessels. Fiber reinforced polymer (FRP) composites are being adopted on a large scale to replace these legacy materials.
FRP is lightweight, strong, and flexible. It combines maximum environmental durability with a level of design flexibility that non-composite products simply cannot match. FRP's unique advantages are especially suited to the needs of waterfront infrastructure projects:
Creative Pultrusion, Kenway Composites, and Composite Advantage —companies that are part of the Creative Composites Group—provide decades of industry experience in the design and manufacture of innovative FRP waterfront applications. Our team can work with you to develop a custom solution or we can tailor the product to your requirements.