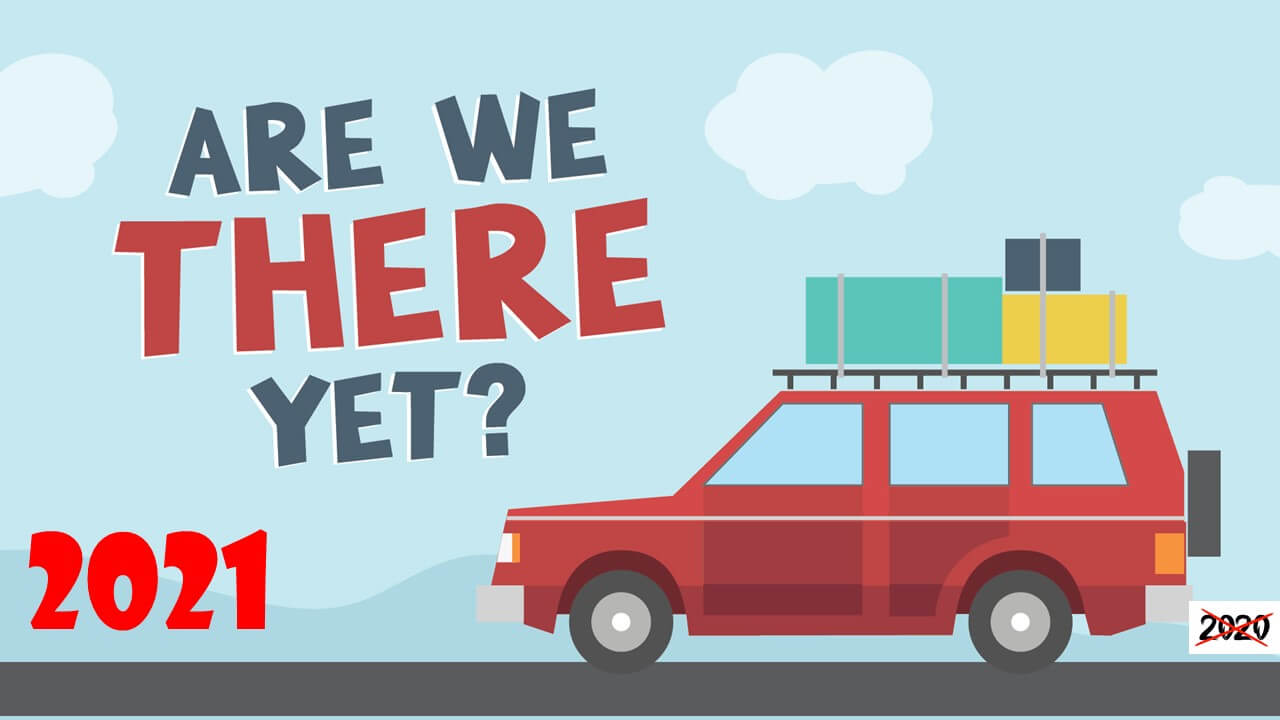 Finally, the end of THIS year.

As the Christmas season comes to a close, the last blog of the year is typically a time to take stock and consider some of the events and activities that have taken place over the last 12 months. But this blog, like 2020, will be different. In past years, I usually take a moment to talk about some of the unique projects that we did or highlight some of the infrastructure sectors that made the most use of FRP composites. Instead, I'd like to spend a few minutes of reflection on some of the changes [both good and bad] that have taken place in how we do business. And I will do this without mentioning a particular "word" that we have all heard more times than we ever want to.

It has been strange not traveling in 2020 to see customers and visit companies to spread the word about FRP. We started holding webinars several years ago. That experience made moving our Lunch & Learn sessions to a digital platform easier. And since no one has been able to travel, scheduling has also proved easier. The downside to online presentations is that technology can't quite translate the enthusiasm and passion we have for our products in the same way a face-to-face encounter does. We have found that there are fewer questions asked both during the presentation and afterward. When we held presentations in person, there were typically one or two people who stayed behind to discuss a potential project. That rarely happens with presentations conducted online. Follow up, if there is any, usually means a phone call after the fact. But it's just not the same. These means of communication lack the energy of the post-presentation discussions we used to have.

Virtual conferences have also produced mixed results. On one hand, we've seen a big uptick in attendance from people who—due to schedule conflicts or travel budget restrictions—weren't able to participate in the past. We have also found that use of digital platforms has helped us connect with new people. But unlike the dynamic follow-up discussions and networking that occurred during traditional trade shows and conferences, almost every person I have talked to in sales, marketing and management feels the effects of the sterile environment that the lack of personal interaction creates. I can sum it up with the title of Daniel Pink's book "To Sell Is Human."

People have become more comfortable meeting online. This year's circumstances have given everyone a solid push forward in that direction. And, you often get to see what is important to people personally by looking at the walls and bookshelves behind them. I moved my Purdue Boilermakers picture behind me during football season. However, it has become way too easy for everyone to fill up their days with online meetings.

Here's hoping that the new year will bring a better balance. I know I am looking forward to being with people again.