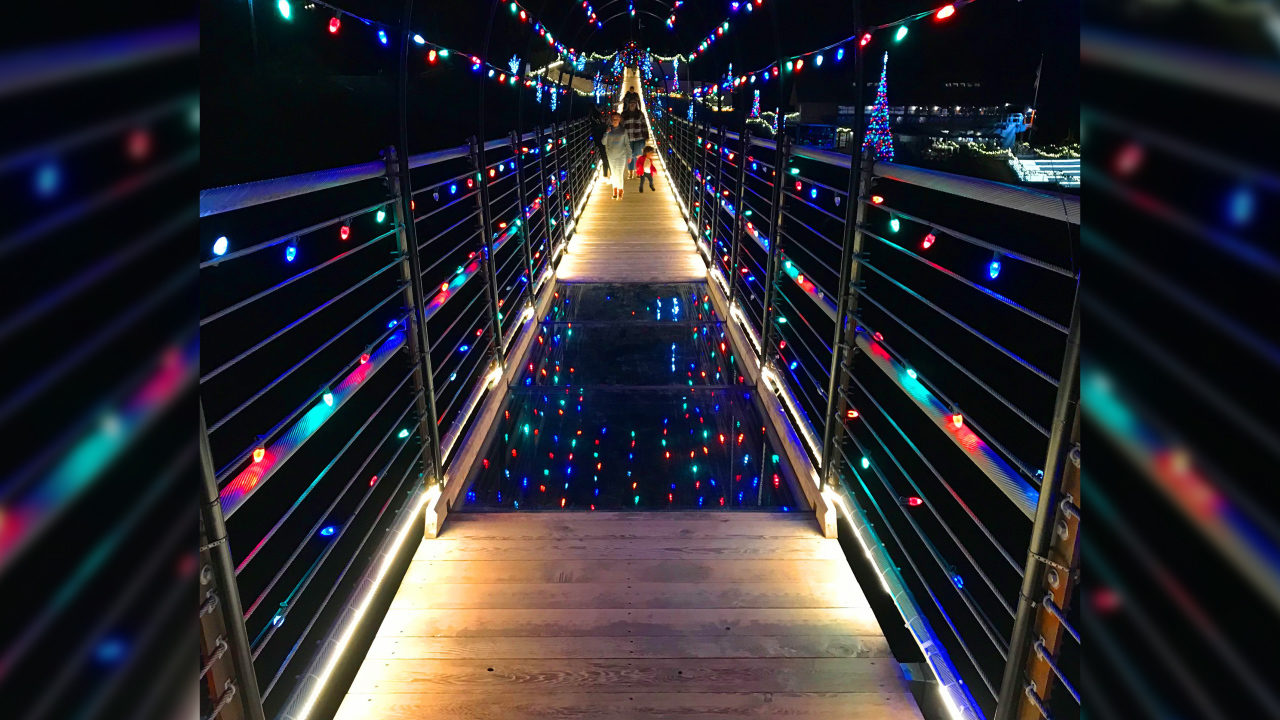 Christmas is arguably the most beautiful time of year! Between the snow falling and Christmas lights, it is a winter wonderland. Some people take these seasonal light shows very seriously. People illuminate their houses, yards, trees, and cars. Aside from very enthusiastic individuals, most towns across the country have tailored displays as well. From the Gatlinburg Sky Bridge in Tennessee, to Duluth, Minnesota's Bentleyville, featured on ABC's The Great Christmas Light Fight, the United States has some of the most impressive shows.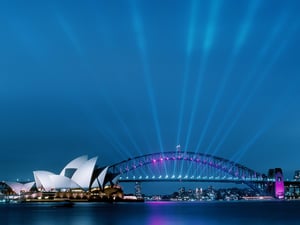 More than 160 countries celebrate Christmas, which means that bridges around the world are also hung with lights for the holiday. Sydney Harbor Bridge in Sydney, Australia, is nicknamed "The Coat Hanger" because of its arch-based design. It stretches 3,770 ft. long, across Port Jackson (Sydney Harbour) and gives a beautiful view of the Sydney Opera House. The bridge is festive not just for Christmas, but also for New Years and other times during the year. In addition to illuminating the bridge structure, beams of light are shot into the sky, creating colorful reflections on the water.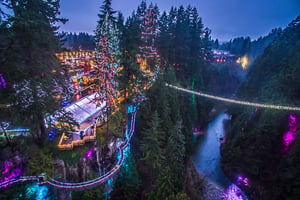 Another beautiful Christmas display is in Vancouver, Canada, called Canyon Lights. The three-month-long event includes a large assortment of lights in Capilano Suspension Bridge Park. While the park itself is huge, the event centers around an area called Treetops Adventure. A series of seven suspension bridges attached to eight 250-year-old Douglas fir trees, support viewing platforms that reach 110 ft. above the forest floor. It is one of the most eminent holiday displays in Canada, and the Capilano Suspension Bridge has a rich history. Scottish engineer and Vancouver Park Commissioner George Grant Mackay built the structure in 1889 because he "wanted to reach the other side of his property. He sold the park in 1892 because the bridge had become a tourist attraction. The new owner, Bruno Stelzer, charged visitors 10 cents to cross it. To walk across the bridge today it will cost you $109.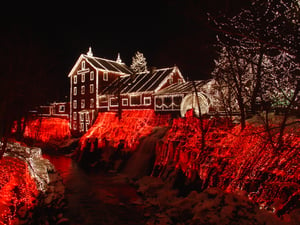 Here in Dayton Ohio we are blessed to have our own renowned festive activities. This includes displays at Carillon Historical Park, Woodland Park Lights, and Clifton Mills Lights. Clifton Mills is known nationally, and lucky for us it is 20 minutes away. Clifton Mills is one of the only water-powered grist mills still standing. Owen Davis opened the mill in 1802. Visitors from across Ohio and neighboring states come to the mill to eat and enjoy the grounds. No matter where you are this season, we hope you enjoy time with family and friends, and find your own special light display to go to. We wish you a safe and happy holiday.