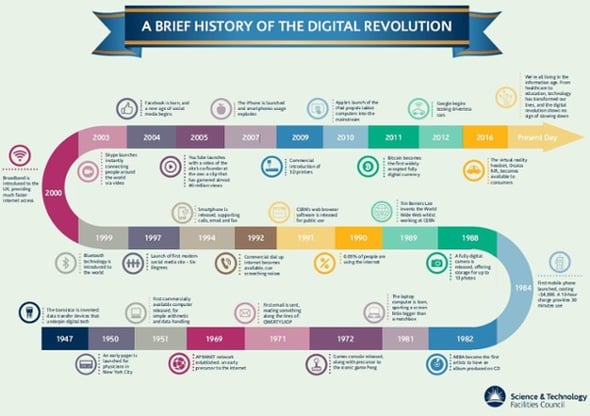 The first email was sent in 1971. The laptop computer was introduced in 1981. A decade later, the World Wide Web was launched followed by release of the first smartphone in 1994. Skype began connecting people via video in 2003 and YouTube captured nearly 40 million views with its first video in 2005. The iPhone was born in 2007. Apple made tablet computers mainstream with the iPad in 2010. Today, the Digital Age has touched every aspect of our personal and professional lives.
In 2020, COVID-19 shuttered trade shows and brought face-to-face sales calls to a standstill, prompting companies to employ digital technology to bridge the gap and engage customers. One marketing agency reported that websites that post videos are 50 times more likely to drive organic search results compared to text. Viewers' preference for the medium has Google pushing pages that include video higher in rankings.
In our business, we're also experiencing the physical distance with customers created by the pandemic. In September, I participated as a moderator for CAMX, an annual trade show converted to the virtual realm by the ACMA. The theme was infrastructure. The event included presentations and a panel discussion with industry experts. The show went well. Attendees were engaged in a lively question and answer session.
Virtual trade shows have also helped us uncover some benefits. The digital world allows us to reach more customers who work for key government agencies. In the past, one of our issues as an FRP supplier has been the lack of attendance by government agency representatives due to limited travel budgets. With the virtual trade show, travel costs are no longer a deterrent.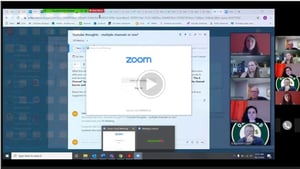 We've also had to consider different methods for educating customers since face-to-face meetings aren't going to happen any time soon. One tool we've found useful are webinars. The platform is fairly easy to navigate; we can use the power of video and then generate a Q&A session at the end. This summer we held webinars on our FRP ship separators and camels, sheet piling, fender protection systems and fast installation of rail platforms.
Digital sales calls have pros and cons. They are easier to schedule because you don't have to coordinate your travel schedule with that of your customer. And, digital technology allows you to link multiple offices in different states on the same call. On that level, we've found it easier to access design and engineering offices, but we have noticed a couple disadvantages. We've never been a proponent of the pure sales call. We don't believe in high-pressure tactics when it comes to our FRP products. Instead, we like to use educational components to facilitate a conversation. We've found it's a little harder to capture the ease of free form discussion in the world of zoom calls. Zoom, Skype and other online call tools don't quite capture the passion and enthusiasm that we have for our FRP products. The exchange of questions and answers doesn't typically become a longer conversation. We are finding that as people become more comfortable with sharing their screens and their faces, it's easier to read body language and coax conversations that are more personal.
Using digital highways to communicate also offers an opportunity to gain or lose trust on a different level. A lot of business leaders are re-evaluating how their products, services, data management and ability to execute projects long distance can be used to build trust in what looks to be our "new normal."