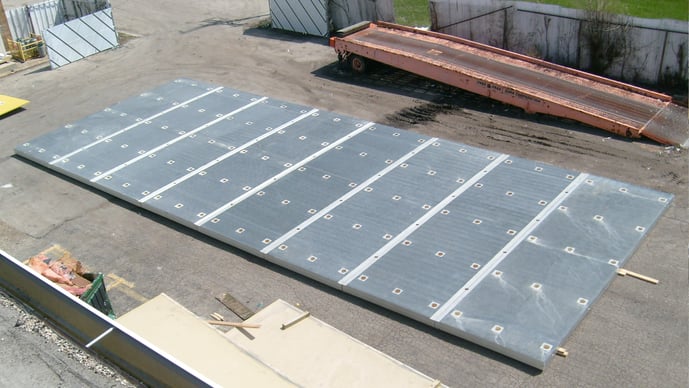 American author Mark Twain said, "The difference between the almost right word and the right word is really a large matter. Using the right words or terms consistently among a company's engineers and sales workforce is both important and practical. If you are describing processes, products or a design/build concept with a customer, you want to use the right language for three reasons: coherence, improved clarity and clear communication. In the world of manufacturing, whether we are talking about metal or composites, there are a few terms that are sometimes used interchangeably but have their own definitions. Let's take a look at a few of them.

In general, composites fabrication includes using one or more of the following processes – manufacturing, finishing or assembly.
Manufacturing converts raw material into a finished product via pultrusion, molding, filament winding or hand-layup.
Finishing encompasses many items including drilling, grinding, painting and coatings.
Assembly

of manufactured finished and specialty components to form a product that will be installed at the job site
Composite manufacturing typically involves a die or form and one of the molding processes to shape the resin and reinforcement. This is required to give the unformed resin/fiber combination its shape prior to and during the cure.
Prefabrication refers to the act of making composite parts in a factory to create a product or system that can be installed quickly at the job site. The process is attractive to customers because it can reduce man-hours, increase productivity and provide faster installation times. Factory labor is lower cost than on-site labor. In some cases, moving prefabbed components from a factory is cheaper than moving materials to a work site.
At CCG we don't like to limit ourselves. Whether a customer needs a structural FRP profile or a handrail system, pedestrian bridge, rail platform or waterfront infrastructure, we can design and build it. We also cater to OEMs by leveraging our experience [in a broad range of industries] and engineering knowledge to match the right process to new products and projects these companies want to bring to market.
Got an idea? Bring it to us. Just need a lot of parts made? We can handle that too. And if you are still interested in words, we have a glossary to help you better understand the composite world of fabrication and manufacturing.