This year, the National Park Service is celebrating its 100th birthday. In 2015, more than 305 million people visited national parks, beating all previous attendance records.
Ohio also holds a record: the nation's largest paved trail network, spanning some 330 miles. Six major trails supporting walkers, runners and bicyclists originate in and around Dayton, so it makes sense that the city was chosen to host the 2017 International Trails Symposium. The event will be held May 7-10, 2017 at the Dayton Convention Center.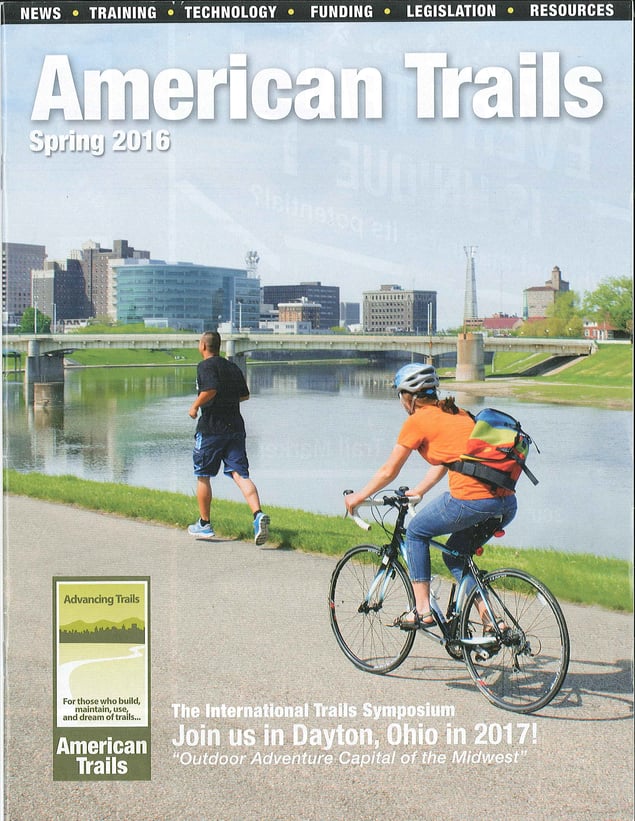 American Trails sponsors this biennial conference aimed at trail advocates, managers, builders, planners, and even trail users. Attendees discuss trails, tourism and business interests, among many other topics. Composite Advantage exhibited at the 2015 International Trails Symposium in Portland, Oregon. The FRP composite bridge deck system stirred up interest among visitors who found the material's long life cycle attractive. Attendees were also interested in the prefabrication feature which enables fast installation.
We look forward to exhibiting at the 2017 symposium in our hometown. The show is a great opportunity to expose new groups of people to the benefits this green material has to offer. Maintaining parks and trails is a big job. The ability to use a product that offers high performance yet blends with its surroundings is a plus for tight budgets. These advantages are ideal for the small windows of opportunity parks have to make critical additions. Before we know it, park rangers will hear the rumble of feet and the laughter of families enjoying the outdoors.