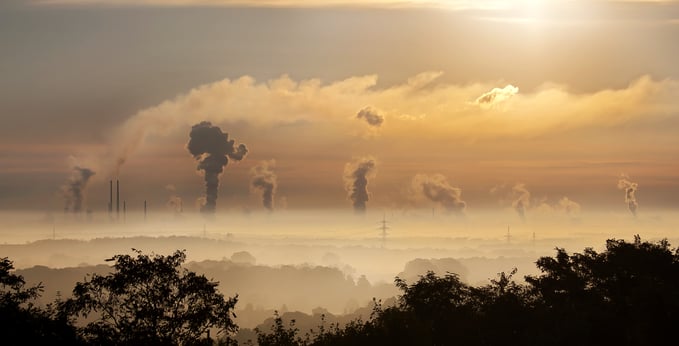 Our environment has changed greatly over the centuries. Unfortunately, human innovation has far outpaced our ability to assess and mitigate our impact on Earth. Thankfully, many companies – including Creative Composites Group (CCG) and our parent company, Hill & Smith Holdings, LLC – are investing time, money and people power to address climate change and our industry's effect on the world.
CCG is actively focused on reducing emissions at all three levels: Scope 1 (direct), Scope 2 (purchased utilities) and Scope 3 (indirect/up- and downstream). Fiber Reinforced Polymer (FRP) is a much more carbon-conscious material than traditional materials like steel, wood and concrete, especially due to its long service life and ability to be recycled at its end-of-life.
For many years, we have had effective methods for measuring Scope 1 and 2 emissions, but Scope 3 emissions form a significant majority of our overall carbon footprint and are traditionally the most difficult emission type to track. This is because data comes from upstream (suppliers) and downstream (customers) rather than just from internal numbers. The 15 distinct categories that form Scope 3 emissions – including upstream business travel and downstream end-of-life treatment of sold products – are all external data points. This requires some amount of guesswork in the short term as the hard work of careful data collection from partners occurs. CCG strives to obtain the most accurate Scope 3 data from partners and encourages them to develop greenhouse gas inventories.
Bust the Carbon Jargon
CCG and Hill & Smith have created this helpful "Carbon Jargon Buster" for common carbon-related terminology. Clearing up confusion can help us all help clear up our carbon footprints! Click the image to download the PDF version and contact us today to learn more about CCG's efforts to reduce its Scope 1, 2 and 3 emissions and how we can be an environmentally friendly part of your supply chain.