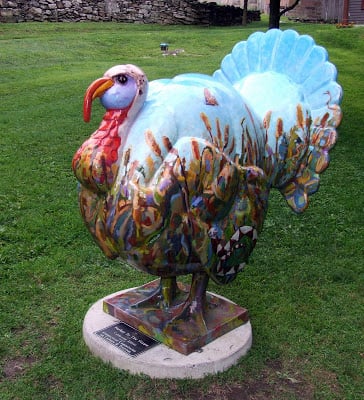 As the year comes to a close, we're giving thanks. We're thankful for so much, but we'll list a few specific examples:
Thankful for our new facilities. From May through October, we relocated from four smaller buildings into one 300,000 square foot office/factory/workspace on Rosedale Drive. It brings all our team and operations together to better streamline our production.
Thankful for our employees who pushed through the disruptions of the move without missing any production days.
Thankful for the completion of recent projects. This year we're especially proud of the Columbia River Skywalk, the first ever composite Aircraft Carrier Camels and our first rail platform in Massachusetts.


Thankful for our Composite Advantage family. This year some wonderful team members joined the ranks, led by our new General Manager Heather Fattah. We will continue to grow in 2018.
Our Composite Advantage family wishes you and your family a safe and enjoyable Thanksgiving.