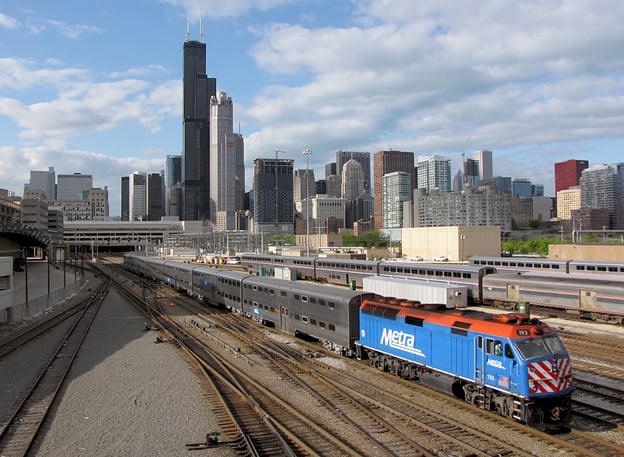 Approximately 30 miles from Downtown Chicago is a station that serves thousands of local passengers on the Chicago METRA. Located on the Rock Island District Line, the New Lenox Station may have only been part of the METRA line since 1984, but its history reaches farther back.
In 1900, the New Lenox Station opened as part of the Chicago, Rock Island & Pacific Railroad (or CRIP). The railroad stretched from as far north as Minnesota, as far south as Texas, and as far west as Colorado. The Chicagoland area served as the far-eastern point of the railroad. Many of the METRA stations were originally built as part of CRIP, until decreased traffic and financial problems forced the railway to shut down in the late-1970s.
In 1975, area voters approved the creation of a rail transit authority (RTA) that would restore and resume operations of railways that had discontinued operations. In 1980, the RTA bought the Rock Island District railway, including the New Lenox Station. By 1984, the station continued operations and is now part of a system that serves 8.3 million riders per year.
In December of 2008, Composite Advantage supplied FRP panels for the rail platform at the New Lenox Station. The FiberSPAN panels minimized weight on the soil and substructure which were built adjacent to wetlands. The FRP has not required any maintenance over the almost ten years of service. As the station has served passengers for over 100 years, we hope the platform will serve the station over the next 100 years.