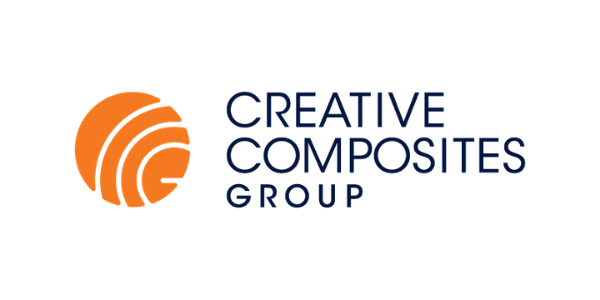 Some psychiatrists and scientists think the human brain is hardwired to do the same things over and over. They believe that this is the underlying reason people find change difficult. Navigating change can sometimes cause some "growing pains," but change can teach us to adapt, develop resilience, grow and continue learning.
Over the past two years, five composite companies have been working to join forces for a couple of reasons. We want to make it even easier for you to choose fiber reinforced polymer (FRP) for your next project. We also want to further eliminate the guesswork for you when it comes to deciding which FRP product or manufacturing process is the best fit for your project.
On February 15, we launched the Creative Composites Group along with a new website www.creativecompositesgroup.com. The Group is comprised of Creative Pultrusions, E. T. Techtonics, Kenway Composites [including the former Harbor Technologies], Tower Tech and Composite Advantage. We've all heard the adage "two heads are better than one" when it comes to solving a problem that an individual cannot. In this case, it's five legacy companies pooling their knowledge, products, skill sets and field experience to take problem solving to a whole new level.
With the breadth of FRP products and manufacturing capabilities we now have, we can build pretty much anything you can think of. But we do the heavy lifting. You won't have to worry about trying to figure out whether your part should be produced with pultrusion, hand lay-up, vacuum infusion or filament winding. You won't have to wonder who you'll be working with either. You'll talk to the same people you've always consulted. You will just have a lot more resources available to you.
So welcome to CCG and read our announcement letter to customers from our CEO, Shane Weyant. Check out our new website and tell us what you think. We're interested in hearing your feedback. We'd also like to talk with you about ways we can make your products and systems perform better than you may have thought possible.