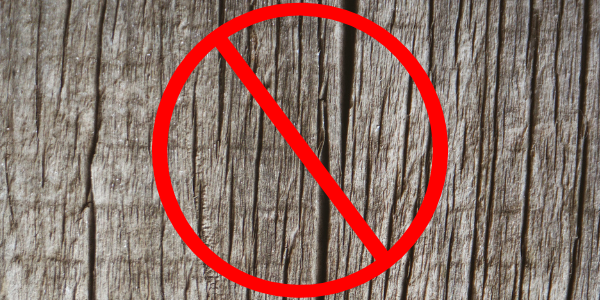 Wood treatment facilities using pentachlorophenol – commonly referred to as "penta" – have until February 2027 to use penta on their products, while penta manufacturers must cease penta production by February 2024.
'Penta' Officially Banned, FRP a Strong Wood Alternative
This ban makes wood poles an even more precarious material choice for utilities. Fiber Reinforced Polymer (FRP) poles are a reliable alternative that never required penta for protection.
The Penta Ban
Pentachlorophenol has been in use since 1936, and it underwent the required 15-year registration review by the EPA last March. This March, the EPA concluded that penta poses "cancer and non-cancer health risks of concern to workers in wood treatment facilities" and is "very highly toxic to aquatic non-target organisms and honey bees," according to the EPA. After a lengthy review and 60-day comment period, the United States Environmental Protection Agency (EPA) handed down their decision to remove the registration for pentachlorophenol.
The EPA noted that safer alternatives exist and provide equal or better results as penta, softening the blow of penta's deregistration. The EPA gave penta a five-year phase-out to give those companies reliant on penta time to select and source an alternative wood treatment chemical – or an alternative material altogether.
Choose Fiber Reinforced Polymer Poles Instead
The EPA listed "composite materials" among its recommended alternatives to penta-treated wood. One such composite is Fiber Reinforced Polymer (FRP), an engineered material consisting of reinforcement fibers, polymer resin and additives to achieve the desired performance properties. FRP is a lightweight, high-strength, highly durable material that derives its strength from its chemical make-up, rather than from external chemical treatment.
While wood utility poles are prone to warping, decay and rot and must now cope with the ban on penta, FRP exhibits excellent dielectric strength and resistance to corrosion and pests like termites and woodpeckers. FRP delivers extreme durability without the need for an environmentally hazardous preservative.
Many utilities have already made the switch to FRP poles and rely on Creative Composites Group for the best FRP products, experience and support available. Learn more about FRP for utilities and to discuss the switch to FRP. The penta deregistration clock is ticking; don't wait!