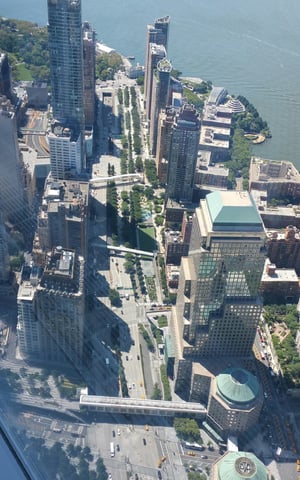 Pedestrian fatalities are escalating according to a recent study issued by the Governors Highway Safety Association (GHSA). The nonprofit represents state and territorial highway safety offices. GHSA based its study on data it collected from all 50 states and the District of Columbia. The rise in pedestrian deaths observed in 2015 and 2016 saw an additional three percent increase during the first six months of 2018. Analysis revealed some interesting facts. Five states—Arizona, California, Florida, Georgia and Texas—accounted for almost half [46 percent] of all pedestrian deaths. New Mexico unfortunately had the highest deaths while New Hampshire had the lowest number of fatalities. The National Highway Traffic Administration says that in 2017, a pedestrian was killed every 88 minutes in traffic crashes. NPR, a nonprofit, independent media organization said that the U.S. saw 6,227 pedestrian deaths in 2018 calling the statistic the highest number in nearly 30 years. Tom Ellington, chair of Macon, Georgia's Pedestrian Safety Review Board pointed to a couple reasons.
"We've spent decades building a transportation system designed for cars and not for people," he said. Richard Retting, author of the GHSA report points to the distractions created by smartphones, the growing love affair Americans have for SUVs and the myriad tasks drivers perform during a commute from putting on makeup to eating or yelling at kids in the backseat. Ellington also cited lack of crosswalks. According to NPR research shows that most individuals will only walk 300 ft. to reach a crosswalk. The National Complete Streets Coalition unpacked government data to identify the most menacing metro areas for walker and cyclists.
"Many places still lack the most basic safe infrastructure for walking," said Emiko Atherton, the organization's founder. Car-centric cities that made the group's list of "Top 20 Most Deadliest" for pedestrians are:
Augusta, Georgia
Little Rock, Arkansas
Detroit, Michigan
Albuquerque, New Mexico
McAllen, Texas
Greenville, South Carolina
Miami, Florida
Birmingham, Alabama
Baton Rouge, Louisiana
Memphis, Tennessee
Jackson, Mississippi
Tampa, Florida
Cape Coral – Fort Myers, Florida
Bakersfield, California
Jacksonville, Florida
Lakeland-Winter Haven, Florida
Sarasota, Florida
Palm Bay, Florida
Daytona Beach, Florida
Orlando, Florida
While the U.S. is likely to remain car-centric for the foreseeable future, there are a number of groups looking at ways to make cities more user friendly for those on foot. Arch20 takes a look at the definition of a "walkable city." According to Arch20 walkability is a fairly new term to describe how friendly a city or neighborhood is to pedestrian activity. Walkable and Livable Communities Institute says that walkable communities "consider persons, not their automobiles, at the center of the design scale. When we design communities around the human foot, we create places that are socially, environmentally and economically vibrant." Safety, comfort, accessibility, efficiency and attractiveness are some key components on the checklist of what makes a city walkable.
In cities built for cars, the pedestrian bridge—erected over busy streets and multi-span highways—has emerged as a solution that can lift people out of harm's way and meets the criteria of a walkable neighborhood. Adoption of these structures is expanding in urban environments where communities and agencies are looking to connect a network of downtown buildings to shield walkers from inclement weather and traffic or help people reach overpass levels without the need for steep stairs. The need for structures that are compliant with the Americans With Disabilities Act (ADA) has also made access ramps a critical component for urban areas. Switchback ramps solve the problem while keeping a small footprint in confining spaces. You can read more about switchback ramps by checking out this blog. Fiber reinforced polymer (FRP) composite pedestrian bridges, bridge decks and switchback ramps not only solve the conventional challenges associated with cities that need safe, accessible spaces for residents and visitors that want to walk, but these products are corrosion resistant, lightweight and last 100 years. We are also seeing a trend where customers are combining pedestrian bridges and access ramps. The design flexibility of FRP makes that easy to do. Look for future blogs on this topic or reach out to us with your questions. We'd love to talk with you more about these FRP options.
If you'd like to learn more about FRP use in pedestrian bridge decks check out our Top 10 Facts: Fiber Reinforced Polymers for Pedestrian Bridge Decks.