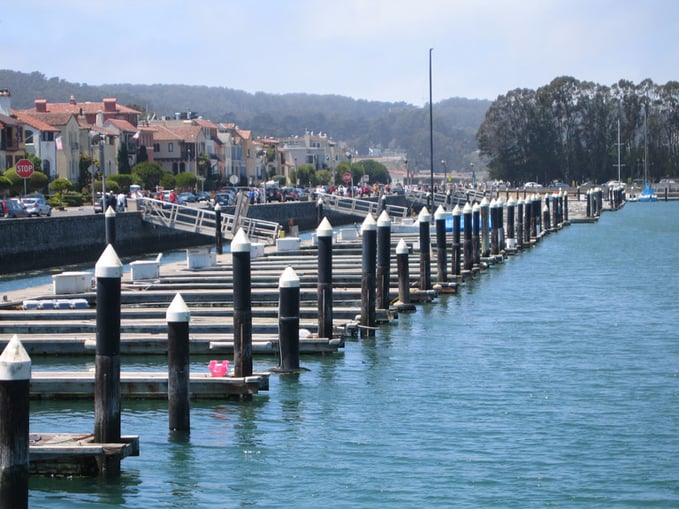 The recreational boating industry is booming and according to the National Marine Manufacturers Association, the trend is here to stay. In 2020 new boat sales reached a 13-year high. Sales through March 2021 were up 30 percent over that of 2020. The uptick in first-time buyers of new and used boats is driving growth as "people reassess how they spend their quality time with loved ones," said NMMA president Frank Hugelmeyer. Of the 415,000 new boat owners in 2020, the association reported that purchasers were younger on average and 1.5 times more likely to be women.
There are approximately 12,000 marinas and 1.1 million boat slips in the U.S. The largest constructed harbor in North America is Marina Del Rey Marina in Los Angeles, California. Building and maintaining the infrastructure needed to support this industry is a key component of its ongoing growth.
The price tag for a new marina is approximately $50,000 to $60,000. In addition to wet slips, the basic checklist includes equipment for taking boats in and out of the water, buildings for on-site storage, land for uncovered storage, and a small office building.
A boat dock can cost anywhere from $3,692 to $27,716. The average pier runs $100 per linear foot or between $15 and $40 per square foot. Prefabricated or assembled types run as low as $1,000, while high-quality permanent ones run between $50,000 and $75,000. Project budgets are impacted by selections that include a pre-assembled aluminum floating dock or a permanent wood and concrete version. Water depth, climate, location, and fresh or saltwater installation also affect cost. Pressure-treated pine remains the most common material choice for boat docks primarily due to its affordability. Rot, rust, warping and bending are just some of the maintenance issues that accompany the use of wood and metal in a marine environment.
High maintenance costs push a growing number of marina and dock owners to consider Fiber Reinforced Polymer (FRP) composite docks and piers. Corrosion-resistant and faster to install, FRP provides superior strength, design flexibility, and a product life-cycle of up to 100 years.
Creative Composite Group's FRP products provide the framework for building composite piers, ports, harbors and marinas. Because CCG's composite dock and pier systems are lightweight, installation is faster than that of a traditional timber pier. The use of FRP also reduces the amount of material required. So whether you are looking for a deck surface, FRP dock or pier, CCG can tailor its product to your project requirements. Contact us today. We look forward to talking with you about your project.