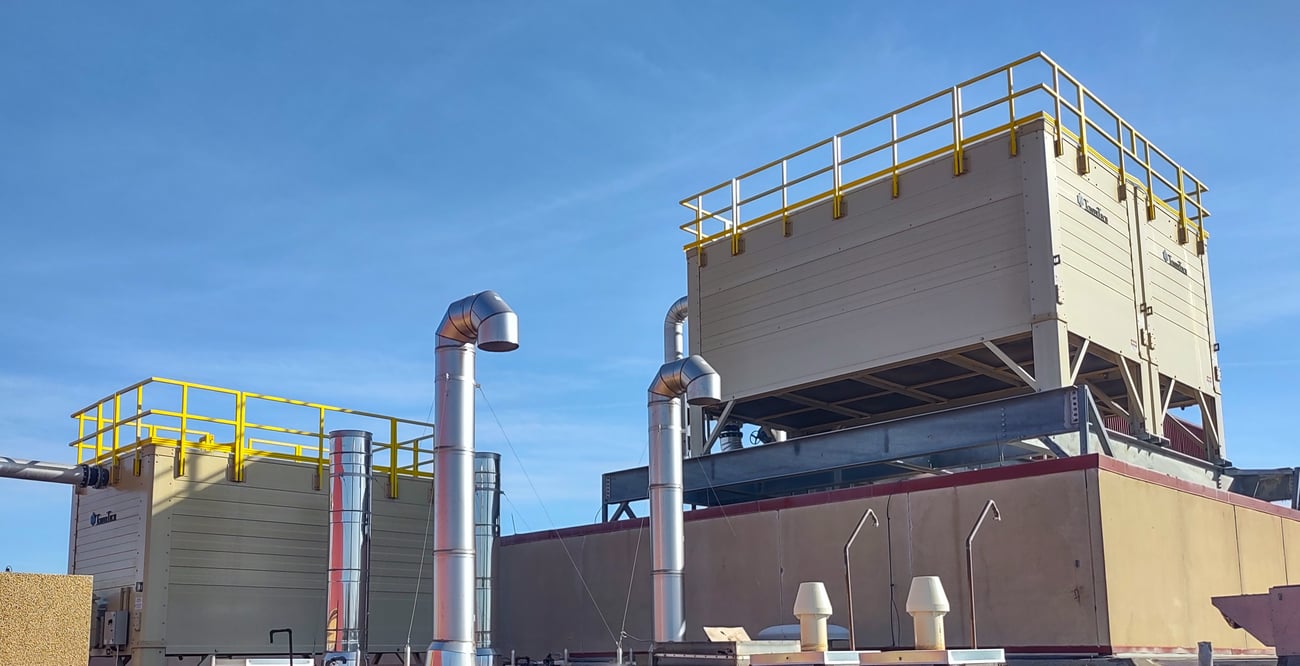 Fiberglass Handrail Systems & Stair Rail Systems
We manufacture fiberglass handrail systems and stair rail systems in a wide range of designs for customer convenience. Our systems work best in corrosive environments, such as chemical processing plants, wastewater treatment plants and other corrosive environments. We modify the design of our railing for architectural railing solutions. So, you can find our railing in a variety of public spaces, such as aquariums, marinas, hotels and more. We offer handrail systems as horizontal and inclined. They can also be in two and three rail system or fabricated custom designs. In addition, we design a post for side mounting, top base mounting or removable socket mounting.
FRP Handrails Designed with Safety in Mind
We design our Fiber Reinforced Polymer - FRP handrail systems to withstand a load of at least 200 pounds applied in any direction. Most noteworthy, at any point on the rail which exceeds the requirement of OSHA 1910.23. Our system consists of 2" x 2" x ¼" thick pultruded square tube for the post. The connected rails use 1 ½" x 1 ½" solid bar and 1 ½" round tube. These are mechanically fastened using ¼" diameter stainless steel spring pins. The height of the top rail is 42" above the walking surface and includes a 4" toe plate. Also, railing systems are available in vinyl ester and polyester, fire-retardant resin systems in a safety-yellow color.
Industrial Fiberglass Handrails
We manufacture fiberglass reinforced plastic handrails with our engineered resin systems because we want the best UV resistance performance characteristics in the industry. Many factors impact the life expectancy of a composite handrail system. For outdoor applications, UV degradation is a significant consideration. Our engineering staff uses an ultraviolet, bright yellow, fire-retardant resin system because it outperforms all other systems in the pultrusion industry. To learn more about the improved weathering characteristics of the yellow polyester resin system click here. For additional UV resistance, we apply a secondary UV protective coat to the fiberglass reinforced plastic handrails.
Our fiberglass handrails and stair rail systems are reliable, corrosion resistant, non-conductive, lightweight, UV resistant and low maintenance. Each system is factory assembled, so it is ready for easy on-site installation!