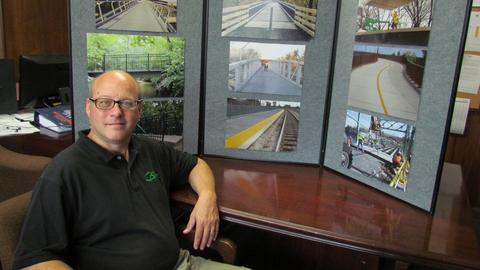 Photo courtesy of Dayton Business Journal.
Originally published at http://www.bizjournals.com/dayton/news/2017/04/27/exclusivedaytonmanufacturertoadd90jobswith.html by Tristan Navera.
After a decade of growth in Dayton's McCook Field neighborhood, a manufacturer could
double in size once it moves to the West Side.
Composite Advantage is beginning a $2.1 million buildout of a new home at 750
Rosedale Drive in Southern Dayton View, where it could add another 90 jobs over the
next five years, said President Scott Reeve. This will consolidate its operations, whose
92 employees are crammed into about 88,000 square feet across four buildings in
McCook Field. Read more.