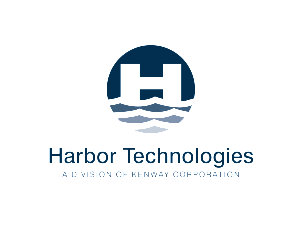 AUGUSTA, ME – OCTOBER 20, 2015 – Composites engineer and manufacturer Kenway Corporation of Augusta, Maine, has acquired Harbor Technologies LLC of Brunswick, Maine. Kenway has taken over servicing all of Harbor Technologies' customers and has extended Kenway's full-service offerings to them. The acquisition of Harbor Technologies positions Kenway to increase its manufacturing capabilities by leveraging Harbor Technologies' experienced workforce, existing molds and equipment.
Kenway Corporation is currently expanding its operations with the addition of 10,000 square feet of manufacturing space in Augusta to accommodate the Harbor Technologies acquisition. Harbor Technologies has been primarily focused on composite marine infrastructure and bridge components. Notably the company built the first pier made entirely of composites and the longest fiber-reinforced bridge ever constructed.
Having recently completed the world's only floating bridge, Kenway Corporation has progressive capabilities complemented by those of Harbor Technologies. "The knowledge, experience and industry connections within Harbor Technologies will enhance Kenway's edge in the developing marketplace," said Ian Kopp, president of Kenway Corporation. "We expect to grow our customer base within Harbor Technologies' marine and infrastructure niches, while also offering expanded services to their existing customers."
Harbor Technologies offers unique HarborPiles, hollow pier pilings built from composite materials similar to those found in wind blades. The pilings, which are available in diameters from 8 inches to 42 inches, don't require a concrete filling like traditional pier pilings. Kenway will continue to manufacture HarborPiles, and complement this offering with a fully integrated pier solution including caps, structural members, decking and railings.
The Harbor Technologies administrative and sales team will remain in Brunswick for the time being, while their workforce is relocating to Kenway's Augusta facility. Harbor Technologies president, Martin Grimnes, has joined Kenway Corporation's management team. More information about Kenway Corporations full capabilities is online at www.kenway.com.
About Kenway Corporation
Kenway Corporation is a custom composite engineering and manufacturing company based in Augusta, Maine. Kenway Corporation uses thermoset resins and reinforcements to produce engineered fiberglass parts for industries including marine, coal-fired power, infrastructure, pulp and paper, transportation and renewable energy. Kenway supports its clients through design, manufacturing and installation for standard items and one-off special molded fabrications. More information about Kenway is available online at www.kenway.com.