Rocks Village Vehicle Bridge - Largest FRP Deck to Date

The Rocks Village Bridge over the Merrimack River is the oldest moveable bridge in Massachusetts with original construction in 1883. This six span steel truss bridge in northeast Massachusetts has a swing span for Span 3. After rehabilitation of steel truss structure and mechanical systems, a Fiber Reinforced Polymer (FRP) deck was installed to minimize the dead load. FiberSPAN decking was selected because it is a prefabricated product that assisted the contractor to meet an aggressive construction schedule. The deck was installed in cold winter months as bridge construction continues to be a year-round activity.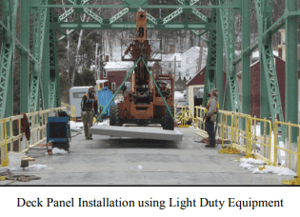 With an area of 18,776 sf, this is the largest FRP deck on a vehicle bridge in the world. The use of FRP decking was critical to remove load restrictions and save the historical bridge structure. The deck weight has a direct effect on mechanical equipment and operational costs.
Design and construction coordination for older truss structures is important and especially critical for the swing span. As-built dimensions and thermal expansion had to be carefully considered so swing span ends fit correctly over a temperature range greater than 100°F.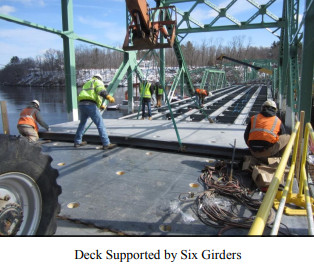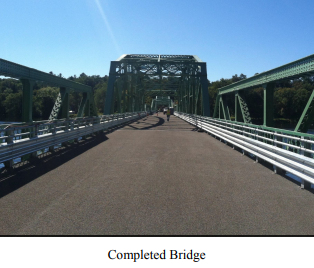 ---
Rocks Village Bridge - Largest FRP Deck to Date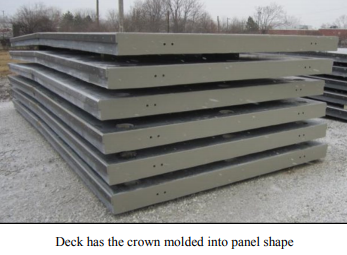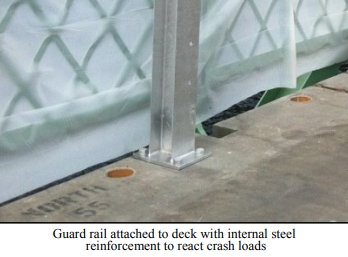 The FRP deck for Rocks Village Bridge incorporated many features to meet operational bridge requirements and provide as much pre-fabrication as possible to minimize the on-site construction effort.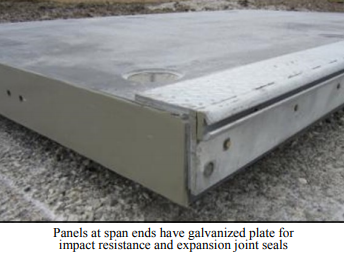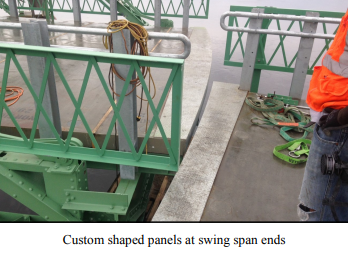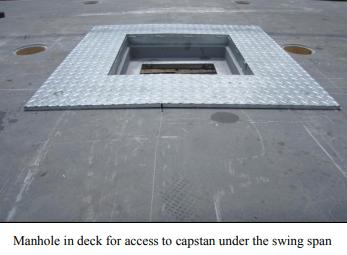 ---
Upcoming Composite Advantage Events
February 2 - 5
Ohio Parks & Recreation Association Sandusky, Ohio
April 14 - 17
International Trails Symposium Scottsdale, Ariz.
June 8 - 12
International Bridge Conference Pittsburgh, Pa.
If you are attending any of these events and would like to schedule a meeting with Composite Advantage, please call Scott Reeve at 937-723-9031 or email info@compositeadvantage.com