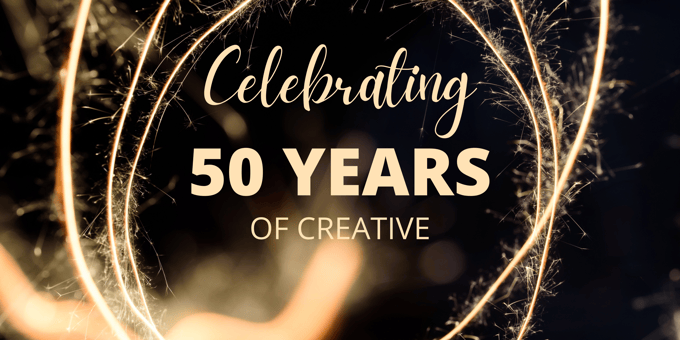 Creative marks its 50th anniversary today. The skill sets of its engineers have built the company's foundation with more than a century of combined experience in pultrusion manufacturing and large molded Fiber Reinforced Polymer structural parts for markets that include utility, rail, bridges and waterfront.
Founder Bob Sweet helped to bridge the centuries with composites. A graduate of the University of the Pacific, Sweet left a career at Westinghouse in 1972 to pursue an idea. He was a visionary who understood the advantages composites could bring to the marketplace before anyone else did. The entrepreneur took a risk and started Creative in January 1973. He designed and produced a composite dunnage bar to protect automotive parts from shock and vibration. By March of that year, he delivered three truckloads of composite products to a division of General Motors. By the time I started working for the company in June 1989, it had reached 14 million in sales.
Bob has been a father to all of us in the composites industry. His gamble—the risks he took on new ideas, new products and how to make them—helped paved the way for the adoption of composites in a variety of applications. He credited the company's successes to the people that stood behind him.
He taught us a set of values to succeed by and pushed us to take gambles of our own. He equipped us to be pioneers who would continue to blaze trails.
'Trails' such as Project 100 which saw the installation of FRP bridges across the state of Ohio. Test cases like these led to other successful projects like the installation of one of the world's largest FRP composite pedestrian bridge decks [685 ft. long, 16 ft. wide] along the Anacostia waterfront in Washington D.C. in 2012.
In 2013 the world's largest FRP bridge deck for a vehicle bridge was installed in Haverhill, Massachusetts. The six-span steel truss structure was built in 1883 and is the state's oldest moveable bridge. FRP pilings have become the go-to material for fender protection in the nation's waterways. Modular FRP cooling towers are closing the gap between sustainability and energy efficiency. Bermuda recently received the world's longest pultruded FRP clear-span truss bridge. Composite camels and rail platforms are also enjoying adoption over conventional materials.
The U.S. Bureau of Labor Statistics reported that approximately 20 percent of new businesses fail during the first two years of operation; 45 percent fail during the first five years and 65 percent during the first 10 years.
The lessons we learned from Bob have helped us surpass those pitfalls and succeed. We have evolved into a company that has put a unique combination of processes and brain trust together to work on a single objective. We have become an engineered systems solutions provider via composites and that's what keeps us a step ahead. The people we have invested in also remain a central driver of our achievements. We have a strong team and, as Bob would say, 'We are having fun.' Our success is defined by our performance. We had a record year in 2022, the third in a row. This year is shaping up to be even better.
Today FRP continues to be adopted in a wide range of products in myriad applications. But without the lessons and values Bob taught us, we wouldn't be celebrating a 50th anniversary. Products and applications may change, but the fundamental principles of longevity remain the same. We're anxious to see what the next 50 years bring.