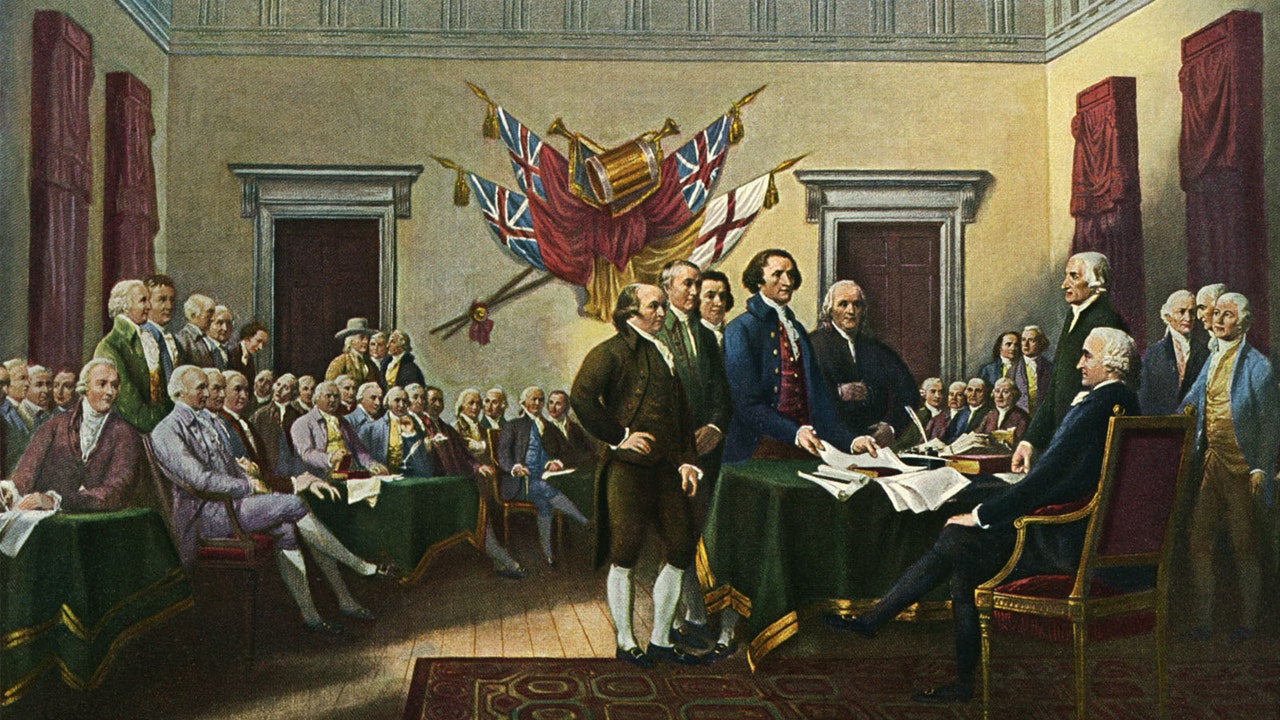 On July 8, 1776, bells and band music accompanied the first public reading of the Declaration in Philadelphia's Independence Square. The following year, the city recognized Independence Day with bonfires, bells and fireworks. The celebration soon became a tradition as it spread across the nation.
Thomas Jefferson, who crafted the original document, was invited to Washington, D.C. in June 1826 to celebrate the 50th anniversary of the Declaration of Independence. Illness kept Jefferson housebound at Monticello, so he wrote a letter. It was the last letter Jefferson ever wrote. It said:
"May it be to the world, what I believe it will be…the signal of arousing men to burst the chains…and to assume the blessings and security of self-government. That form, which we have substituted, restores the free right to the unbounded exercise of reason and freedom of opinion. All eyes are opened, or opening, to the rights of man. …For ourselves, let the annual return refresh our recollections of these rights, and an undiminished devotion to them."
Each of us makes a myriad of decisions every day without thinking about the freedoms that were forged to make that possible. Whether our choices are personal, or organizational that led this year to the Creative Composites Group collecting the expertise of many companies to offer the best in composite design and advanced manufacturing processes, the power to take these steps without hindrance is a privilege.
This year, as we fire up our grills, shoot off those fireworks and spend time with family, maybe we can take a moment to reflect on the words of Thomas Jefferson. The Creative Composites Group wishes each of you a safe, happy Fourth of July celebration.