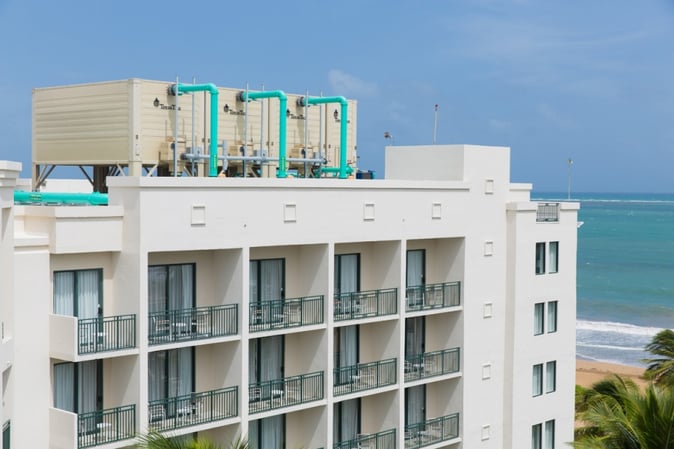 During hurricane season, cooling towers for HVAC are at risk. Hurricanes and tropical storms can cause major damage to facilities. This type of damage can be costly to the cooling towers and related equipment and the potential downtime costs to the entire facility can be high.

Not all cooling towers are built the same. Conventional cooling towers use traditional materials and technologies. Unfortunately, some of these traditional tower designs can be decades behind in terms of engineering and design. Fiberglass Reinforced Polymer, known as FRP, is a durable composite material ideal for manufacturing modern cooling towers. The properties of engineered FRP allow for better structural integrity while being environmentally sustainable.

Climate change is making storms stronger and wetter. Hurricane Ida is the fifth largest hurricane to hit North America in recorded history, with winds clocked up to 174 mph. We design our towers to accommodate the building requirements of coastal regions. Tower Tech's equipment can withstand airborne debris from a hurricane and is rated for 200 mph winds. Our towers meet the requirements of missile impact Level D testing (Level D includes large missile impact testing for debris from strong storms and hurricanes. Level D meets the criteria of a 9 lb. 2" X 4" missile shot at 50 ft. per second).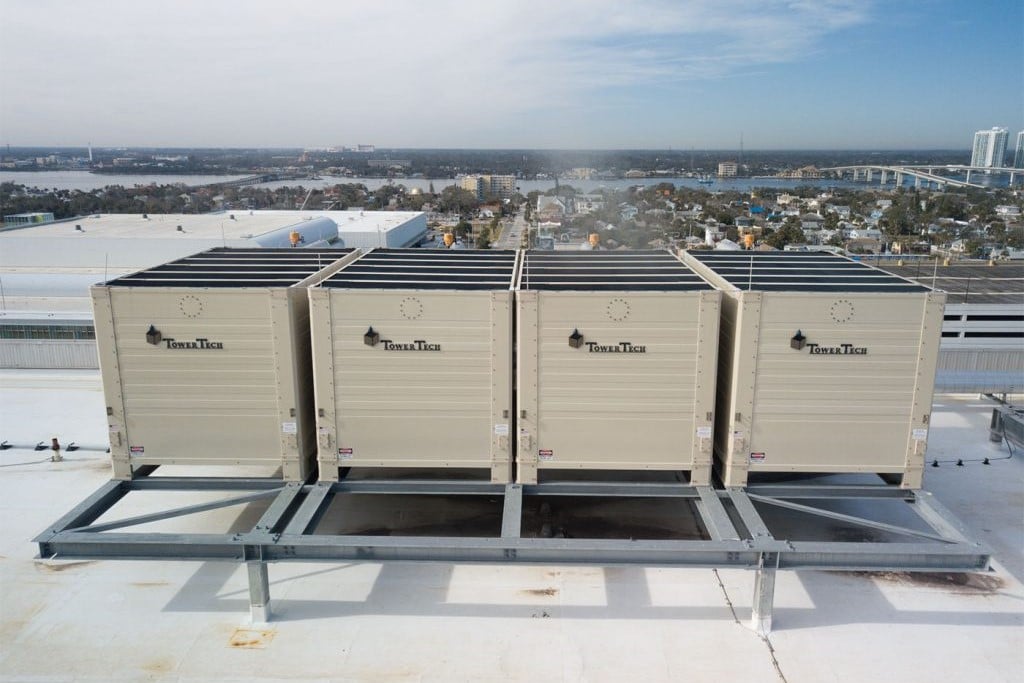 Tower Tech uses a corrosion-resistant FRP composite design that can withstand hurricane-level wind gusts.

Tower Tech cooling towers are the future of the HVACR industry. The engineering and state-of-the-art manufacturing processes that go into each Tower Tech installation make it one of the most resilient cooling tower solutions on the market. To learn more about our FRP cooling towers, please visit TowerTechUSA.com.