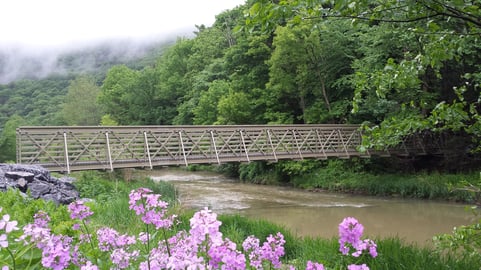 What activity is free burns 440 to 550 calories an hour and can reduce the risk of mental health problems by 50 percent? If this was a Jeopardy question and your response was hiking, you'd be correct. There are approximately 57.8 million hikers in the U.S. There are more than 1,400 bridges in the National Park System, providing recreationalists with safe passage over rivers, railways and other obstacles.
Happy Trails
On June 3, 2023, Secretary of the Interior Deb Haaland announced the designation of nine new national recreation trails in celebration of Great Outdoors Month and National Trails Day. The new pathways add 340 miles to the National Trail System.
FRP: Trail Bridges Built To Last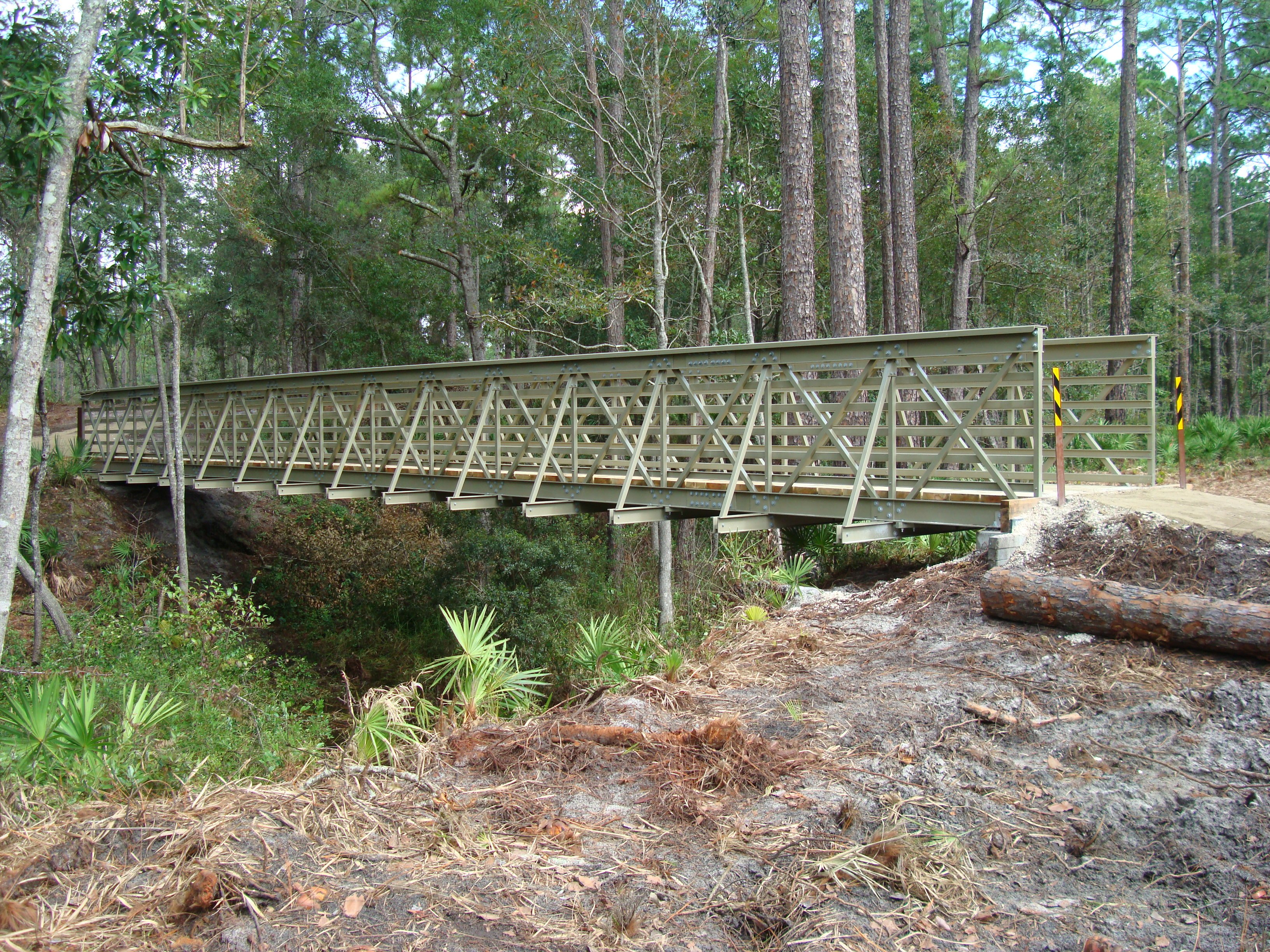 For more than a decade, Creative Composites Group's Fiber Reinforced Polymer (FRP) trail bridges have been sourced over conventional materials for their robust performance, quick installation, lightweight and longevity. The composite truss bridges are fabricated with a continuous manufacturing process that creates high-strength, lightweight FRP structural profiles that include c-channels, square tubes or I-beams. Fiberglass reinforcements in the form of roving and mats are saturated with resin and channeled into a heated die. The profile exits the die in the form of the desired cross section or shape. Pultruded profiles typically have a higher tensile strength than conventional steel yet are approximately 80 percent lighter. Pultruded profiles provide a lower carbon footprint than steel and aluminum, and because the material is inert, chemicals are not leached into the environment.
Bermuda Railway Trail National Park Installs World's Longest Pultruded FRP Clear Span Truss Bridge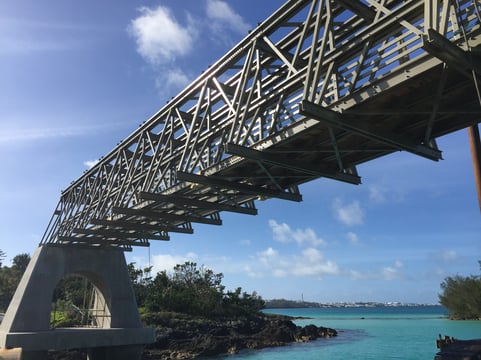 In 2012, the Murphy family formed a local charity— Friends of Bermuda Railway Trail—and launched a project to reconnect the historic Bermuda Railway route into a single, continuous trail for pedestrians and cyclists. Flatts Inlet, one of six major trail breaks, required a bridge to extend visitor access to the island's natural beauty. Corrosion-resistant fiber reinforced polymer (FRP) was the right material option for Bermuda's salty, harsh environment. FRP's flexibility allowed engineers to design and build the longest pultruded composite bridge in the world. It was easily assembled on site and lifted on to exiting pylons with a single crane in 2021.
CCG's New Pultruded FRP H-5 SuperDeck Lite Deck Profile Already Making Inroads With Park Owners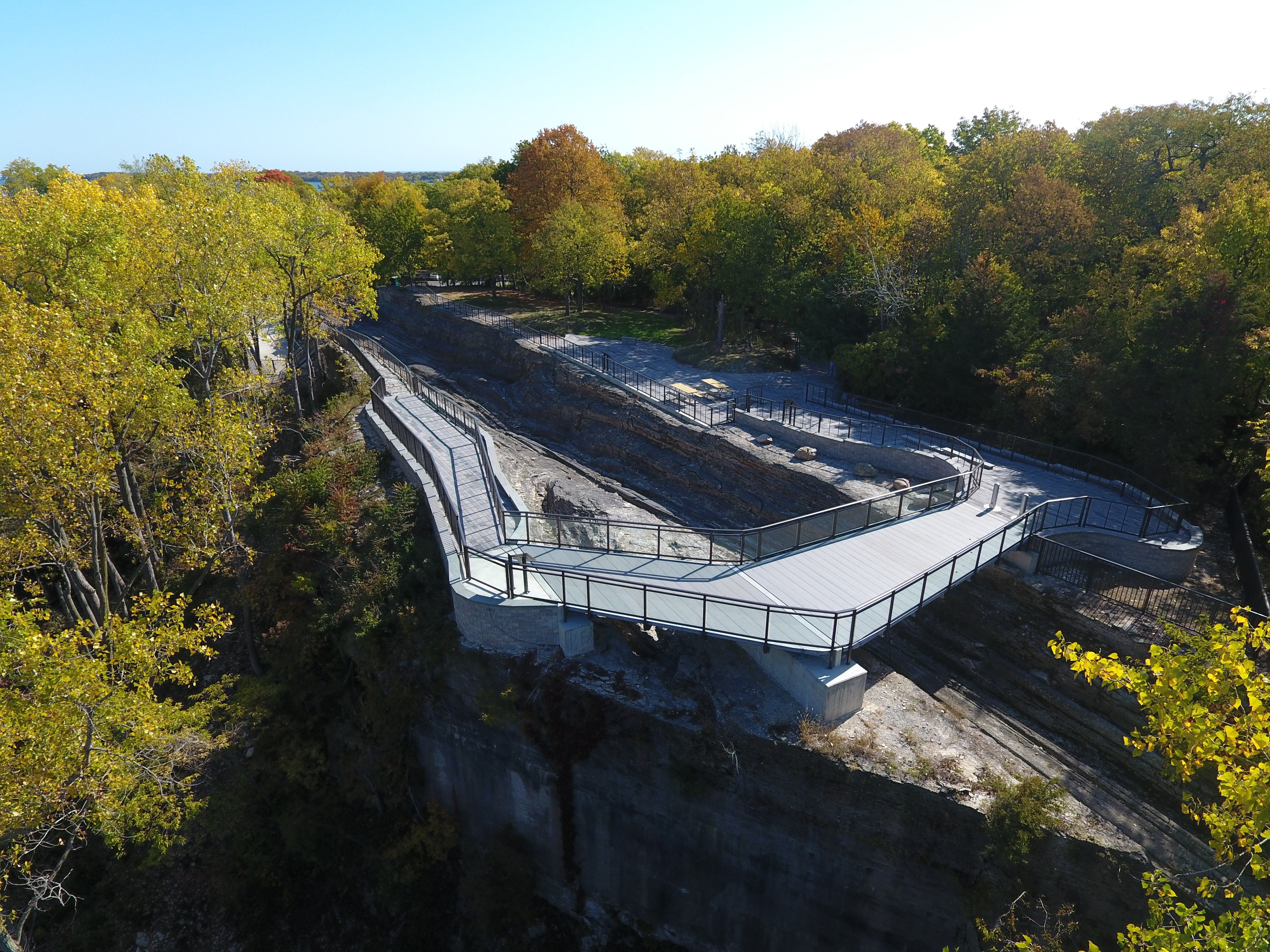 With national park visits up 5 percent from 2021, engineers are specifying bridges, boardwalks, sidewalks and trails that can support ambulance and maintenance vehicles. To meet this requirement, CCG introduced its new pultruded FRP H-5 SuperDeck Lite deck profile this year. Traditionally, trail bridges and pedestrian access structures have used treated timber decks which have a life expectancy of approximately 10 years and are prone to be very slippery.
A large number of national parks don't want to use treated wood because the preservatives leach into the environment. SuperDeck Lite pultruded deck profiles are significantly lighter than newly treated lumber and offer fast installation in remote areas. CCG also developed deck attachments for top down construction or for blind-bolted connections. Take a look at a recent installation of SuperDeck Lite.