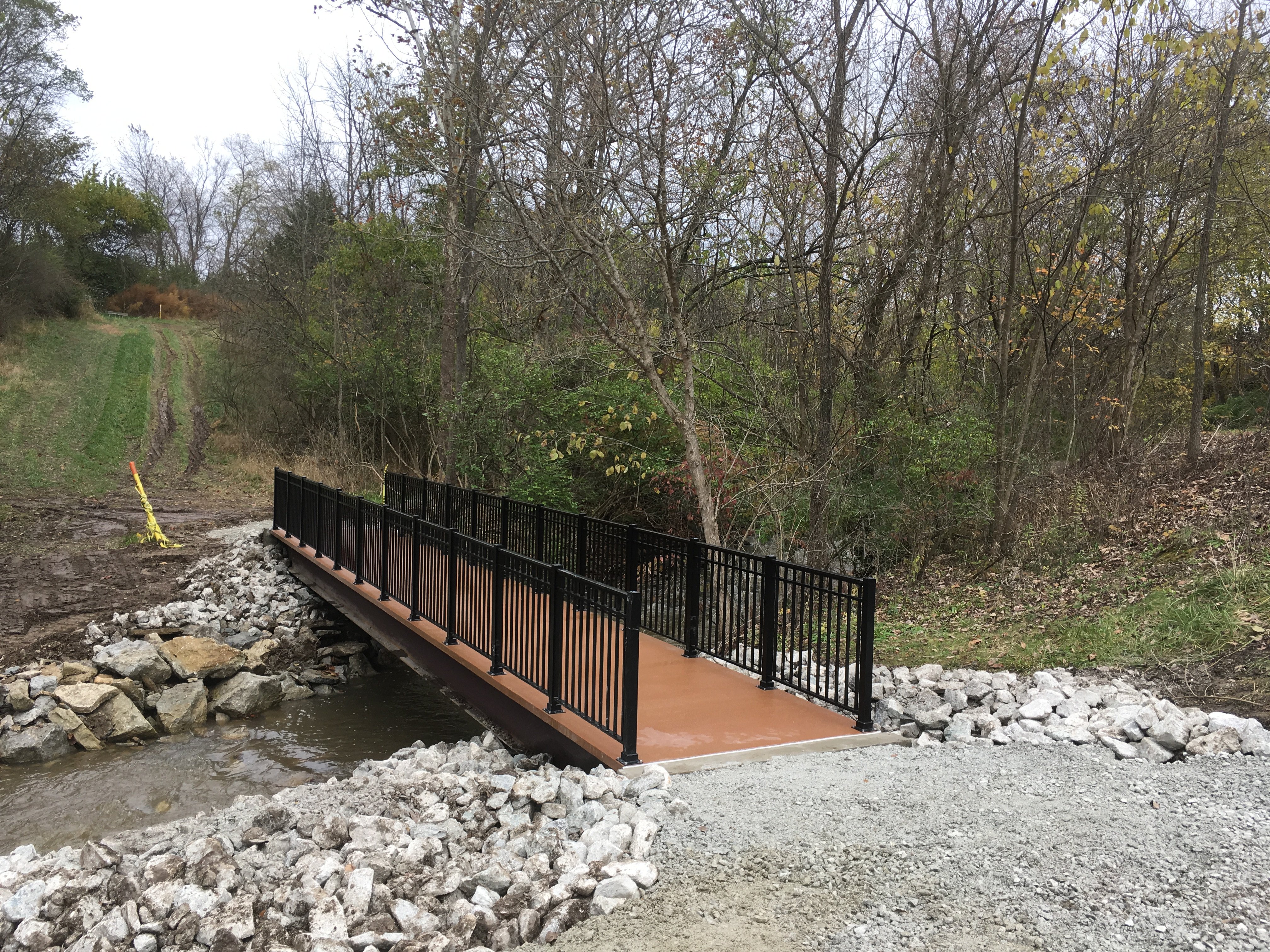 Since 1992, Rails-to-Trails Conservancy (RTC) has championed more than $15.6 billion in funds to support more than 54,000 trail and active transportation projects. To date, over 13,000 miles of U.S. Bicycle Routes have been approved in 26 states and Washington D.C. When complete, the USBRS will encompass 50,000 miles of routes and create new opportunities for cross-country travel, regional touring, and commuting by bicycle.
But the work to connect people to nature goes back much further than the work of RTC and the USBRS. Writer, illustrator, naturalist, scientist and teacher May Theilgaard Watts found her life's calling in protecting and promoting nature. Her persistence led her go up against the towns of Wheaton and Glen Ellyn to establish one of the first successful rail-trail conversions in the U.S. —the Illinois Prairie Path.
In 1963 she wrote a letter to the editor of the Chicago Tribune that contained the eloquent words, "If we have the courage and foresight…we can create from this strip a proud resource." Today the efforts of RTC can be seen across the country. Among its 2018 successes is what RTC calls "The Year of the Trails" in Ohio. The Buckeye state's momentum on projects can be seen from Cleveland to Cincinnati and beyond.
The RTC reported that on Oct. 16, 2018, trail advocates, planners and elected officials celebrated how trails are transforming their community with an event in Euclid, Ohio. According to the RTC, "The event highlighted the Cuyahoga Greenways Plan—a joint effort to build an interconnected system of greenways and trails in Cuyahoga County—including a new riverfront trail in Euclid. The event also highlighted a unique local program by NOACA (Northeast Ohio Areawide Coordinating Agency), the Streets Supplies Program, which loans materials to municipalities for temporary transportation projects—like building a protected bike lane in Euclid at the site of the event! The hope is for the temporary lane to become permanent in the future to improve mobility for residents and commuters and encourage more people to bike to get where they need to go." If you want to learn more about the benefits trails are creating in Ohio check out our Trails Transform America campaign website. Our latest featured community is Cleveland—and you can read more about their story here.
Composite Advantage continues to be an important "cog" in the machine to promote the use of trails. This year we introduced a new line of standard size FRP trail bridges based on our FiberSPAN-T trail bridge installed in 2008. The trail bridge system combines a prefabricated FRP composite deck with weathered steel beams and powder-coated aluminum railings to resist salt, water and chemical corrosion.
We have been installing trail bridges that have a long life cycle and lower operational costs for more than a decade. The standard line of prefabricated bridges makes selection easier for customers, shortens lead times, and reduces costs with production efficiencies. Combining simplicity with high-performance attributes the drop-in-place structure requires light-duty equipment making it perfect for trail renovation.
Looking for a trail? Look here.