Alum Bank, PA – Creative Pultrusions, Inc. (CPI) is pleased to announce its successful acquisition of E.T. Techtonics (ETT) on January 20 th , 2016. ETT will be a division under CPI, a subsidiary of Hill & Smith Holdings PLC.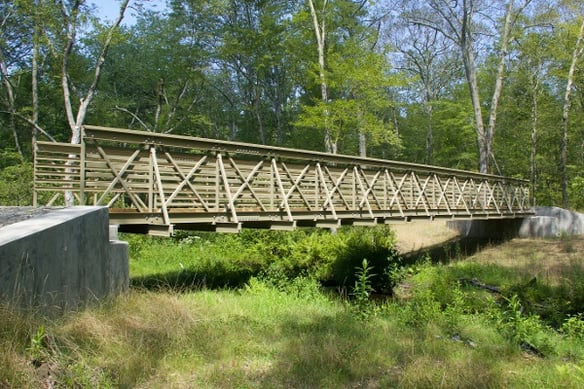 ETT is an international leader in the design and construction of FRP composite bridges, with over 700 installed over the past 20 years. ETT sells these pedestrian and trail bridges to national, state, and local park systems countrywide in addition to commercial and private clients. The success of their products is due, in part, to their extensive research and development, construction expertise, and outstanding customer service. Shane E. Weyant, CEO/President of CPI, commented, "We are pleased to announce this acquisition and look forward to incorporating the E.T. Techtonics product line into other markets worldwide. This product is a perfect fit for CPI's strategic focus and growth moving forward. Eric Johansen and Roy Wilson, ETT's co-founders, need to be commended for their inspiration and their success in developing E.T. Techtonics as the market leader. We welcome both Eric and Roy to our team and are grateful they entrust CPI with upholding ETT's excellent reputation and advancing the product line. ETT has been a valued customer of CPI for a very long time, so this was a perfect opportunity for us."
Established in 1973, Creative Pultrusions is located in Alum Bank, Pennsylvania, and is a subsidiary of Hill & Smith Holdings PLC, an international group with leading positions in the design, manufacture and supply of infrastructure products and galvanizing services to global markets. It serves its customers from facilities principally in the UK, France, USA, Thailand, Sweden, Norway, India and Australia. Headquartered in the UK and quoted on the London Stock Exchange (LSE: HILS.L), Hill & Smith Holdings PLC employs some 3,800 staff across 55 sites, principally in 8 countries.