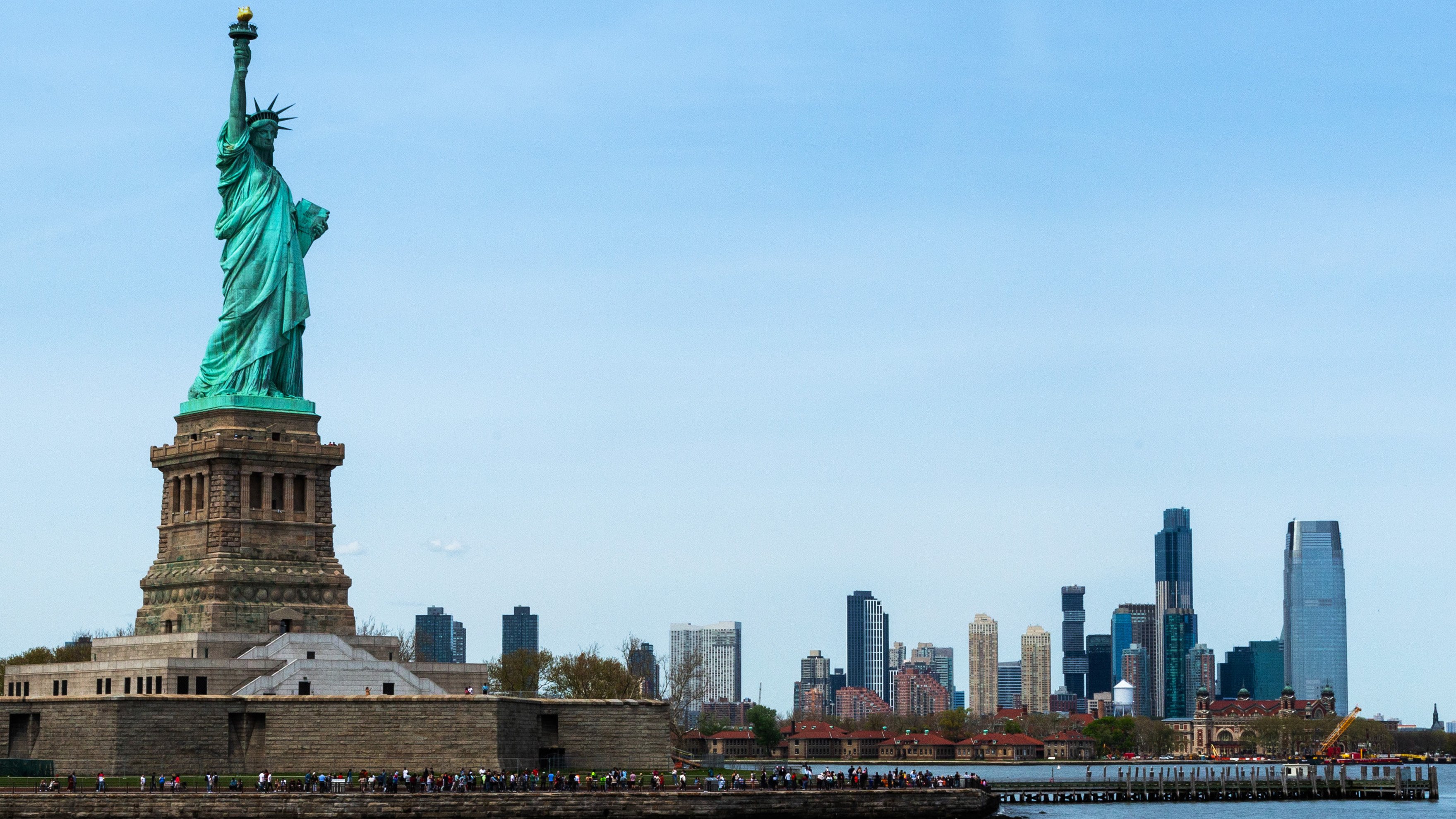 What Sets StormStrong Apart from Other FRP Materials?
StormStrong products earn their name. StormStrong utility poles and crossarms, sheet and pipe pilings and cooling towers stay strong even when hammered by the harshest storm conditions.
Fiber Reinforced Polymer (FRP) StormStrong products by Creative Composites Group (CCG) bring:
Resiliency - Peace-of-mind no matter the conditions
Long Service Life - Excellent return on investment
Corrosion Resistance - Withstands harsh environments
No Dangerous Pesticides or Treatment Chemicals - Protecting people and the environment
Lightweight - Faster installations
Fire Retardancy - Added safety
Grid Hardening with StormStrong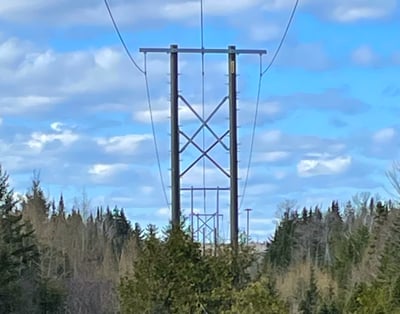 The United States' infrastructure is outdated and often at serious risk of catastrophic failure. A weak power grid not only endangers lives depending on electricity but can also cause wildfires, traffic disruption and more. The Infrastructure Bill funnels major dollars into creating a more resilient power grid, and StormStrong composite utility poles and crossarms bring the required resiliency and then some.
StormStrong FRP compound utility poles have been engineered to meet American National Standard Institute (ANSI) and National Electric Safety Code (NESC) code requirements. They will not rot, rust, spall or succumb to termites or woodpeckers. StormStrong products are also sustainable and environmentally friendly, containing no chemicals or additives that can harm humans or the environment.
Pultruded composite poles by CCG are custom fabricated to meet your strength and stiffness requirements. StormStrong FRP composite distribution poles are classified as ANSI O5.1 wood equivalent, ranging from Class 10 through 1, up to 80 feet in length. StormStrong FRP transmission poles from Class 1 through H6, in various lengths. Round StormStrong poles are made for longer and higher-class strength applications to stand up to even the harshest weather conditions.
StormStrong poles are extensively tested for pin bearing, washer pull-through and guy attachment strength. StormStrong FRP utility poles are tested both in-house and at EDM International in accordance with ASTM D1036 test procedures. Unlike wood poles, StormStrong poles are an engineered product with a low coefficient of variation, offering high reliability. NESC 2012 recognizes FRP composite distribution poles as having the same reliability as steel poles.
Four of the many benefits of StormStrong utility poles are:
1. Three layers of advanced UV protection
2. Moisture-resistant resin matrix
3. Fiberglass reinforcement
4. Top caps and base plugs to prevent infestations and avoid soil shearing
Protecting Utility Poles and Power Grids
The coastal U.S. is hammered each year by hurricane-force winds and precipitation. But StormStrong utility poles are up to the challenge, as these case studies show.
Waterfront Protection with StormStrong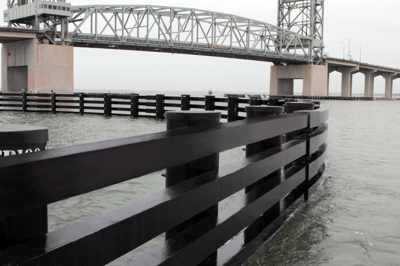 Waterfront hardening aims to control erosion and/or prepare shorelines for development. Some common waterfront hardening methods are revetments, bulkheads and seawalls. By stabilizing shorelines, communities protect lives and structures from the potentially deadly power of the oceans, lakes and rivers.
StormStrong SuperLoc® sheet pile addresses the most common problem of traditional hardening: corrosion. Traditional stabilization uses concrete pile reinforcement with steel rebar. But steel quickly rusts when exposed to salt water, weakening the concrete and undermining shoreline hardening investments.
StormStrong FRP sheet pile has a high strength-to-weight ratio, is highly versatile in application and will not leech dangerous chemicals into the surrounding environment. And FRP's innate corrosion resistance and inhospitatity to marine borers means that SuperLoc piles operate maintenance-free for longer and have a much longer service life than many traditional materials.
Waterfront Hardening Protects Communities and Developed Areas
When Hurricane Sandy devastated much of the Atlantic coast in the U.S. in 2012, seaside structures like the Long Beach Boardwalk were among the casualties. Learn how StormStrong SuperLoc® sheet pile helped restore this important structure.
StormStrong Cooling Towers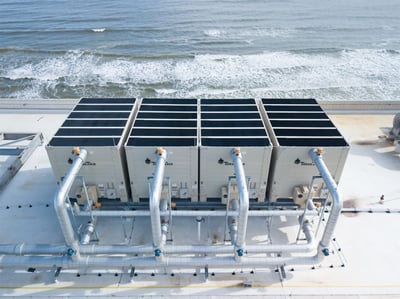 When it comes to cooling towers, don't defer to tradition. Conventional cooling towers with open louvers are large, heavy and produce enormous levels of drift and risks for Legionella growth. Tower Tech's modular FRP cooling towers are just as powerful as conventional towers but with significant savings on space, weight and risk - making them the most sustainable, efficient cooling tower on the market.
StormStrong cooling towers are built of the best, naturally, corrosion-resistant FRP and can stand up to hurricane-force winds and other weather-related stresses. As a standard offering, all Tower Tech StormStrong towers have engineering certifications covering Zone 4 seismic restraint with OSHPD approval and are the only cooling tower with 200MPH wind loading. Acoustic certifications are also available, and the thermal performance of all TTXL and TTXR towers is certified by the Cooling Technology Institute (CTI). Compare StormStrong and Conventional Towers.
Sustainably Efficient Cooling Towers
Tower Tech cooling towers are the superior choice for saving water, energy and space while minimizing drift and bacterial contamination.
Harden Grids, Shore Up Shorelines and Cool Effectively with StormStrong Composites
When it comes to resiliency, monetary value, ease of installation and long service life, StormStrong FRP utility products, waterfront piling products and cooling towers are tough to beat.
Protect your structures against the worst elements. Choose the best materials.