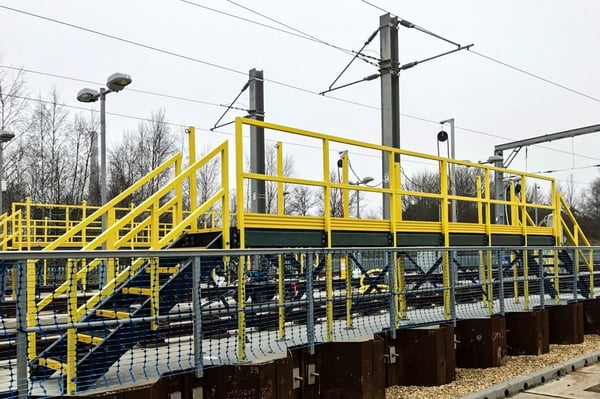 From the earliest historical accounts, structures were built from locally available materials. Rudimentary steel production can be traced to the 13th century BC [and earlier] where it was used to create basic shapes for weapons and armor. In the 1800s steel production techniques emerged that allowed the metal to provide standard shapes for simplified and repeatable construction. For more than four decades, Creative Pultrusions has supplied customers with pultruded fiberglass angles, profiles and channels [among other shapes] for use in systems and assemblies.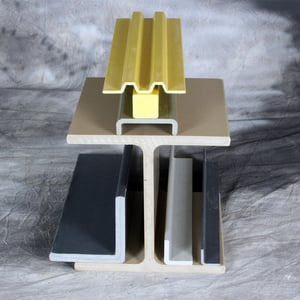 Now part of the Creative Composites Group (CCG), five companies— Creative Pultrusions, Kenway Composites, Composite Advantage, E. T. Techtonics and Tower Tech—have pooled their resources and capabilities to deliver a wealth of fiber reinforced polymer (FRP) products, systems and solutions to the marketplace.
In the arena of FRP structures, the Group takes pultruded profiles that are mass produced at Creative Pultrusions and assembles these shapes into finished products at the Kenway facility. Customer demand for "plug and play" items continues to expand as companies look to their supply chains for value-adds.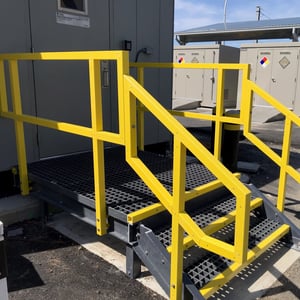 Now, engineers and contractors no longer have to source shapes and profiles, then design and fabricate the end product for those components. CCG will design, fabricate and assemble cost-efficient, high-performance FRP structures as part of its expanded line of standard structural products. Standard profiles include I beams, W beams, channels, angles, round, square and rectangular tubes, solid rods, solid square bars, flat sheets, studs and nuts.
These profiles and shapes can be integrated into FRP ladder and handrail systems, stairs with molded and pultruded grating treads, walkways and lightweight flooring, decking and planking. FRP panels can also be fabricated for applications that include trucks, trailers and containers.
Looking for an FRP shape or profile? CCG has an extensive menu of options. Don't see what you are looking for? CCG can make it. Want the parts and the end product delivered to your work site? CCG can do the heavy lifting from design to shipping a kit that is easy to assemble at the job site. Call us today and let us know what you need.